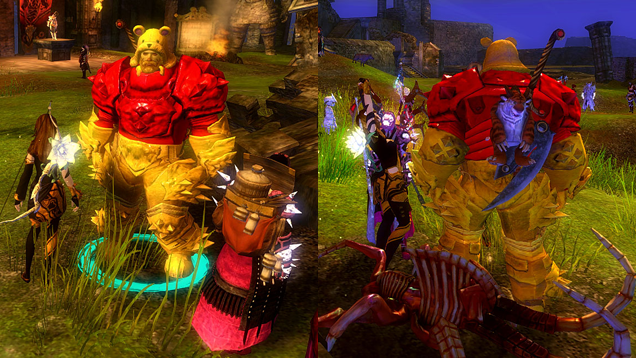 Dayshot: He travelled far from Ashdown Forest to Guild Wars 2's Heart of the Mist. Seems like he's buffed and ready for some PvP. Also, is that Tigger next to him in the second picture?
---
Video: Why is Gollum in Middle-earth Shadow of Mordor? WE SHALL SEE. Meanwhile, here's a new story trailer for the upcoming action game, which is out on September 30 for 360, PS3, PS4 and XB1, and on October 2 for PC.
---
We all love lamp. The sweet convenience of reading/gaming/building a toilet roll fort from the comfort of one's bed, just before sleepy time and not having to walk to the light switch before closing your eyes. But your current lamp just isn't evil enough. It needs more horns. And teeth. And glowing yellow eyes.
---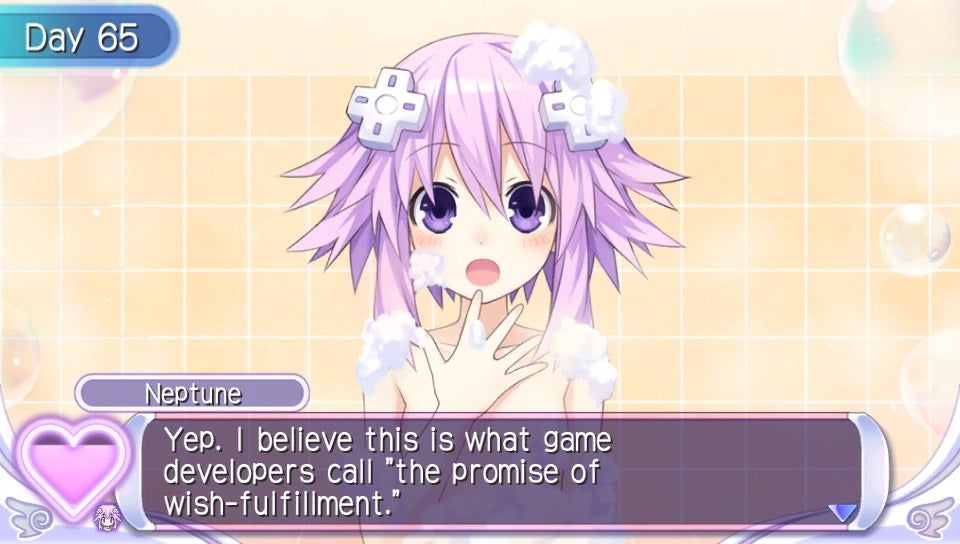 When Hyperdimension Neptunia first made its way West from Japan in 2011, folks weren't too happy with it. "Worthless" and "sexist" and "stereotypical" were the sentiments thrown around, because we were seeing cute anime girls being silly and wearing short skirts. But the stated purpose of the series is to make fun of the games industry, and when I look deeper it seems evident that Neptunia is also lampooning the very pervasive sexist culture and tropes it's been accused of perpetuating. This so-called "sexist" franchise is actually, ahem, anti-sexist.
---