Evan Narcisse
View Profile
You've just woken up. It's a brave new world. There is a new Xbox console and it is called the Xbox One. Everything you need to know about this new device can be found here. This is home base. We will be updating this post as news breaks and keeping you informed on all the latest info on Microsoft's brand new console.
---
You have an Xbox 360 controller waiting for you in your living room and a console hungry to entertain you. Sure, you can stream video to it and browse Facebook, too, but you brought this thing into your home for games. Which ones should you dive into? The dozen titles below should scratch your itches for all sorts of experiences. Remember: pace yourself.
---
Kotaku bossman Stephen Totilo is on the ground at the Xbox reveal event and sent along two video that let you see the Xbox One controller and the console itself. It's almost like you're there!
---
---
Remedy Entertainment showed off a mid-warping glimpse into its next game during today's Xbox event. It looks stunning.
---
Batman and Joker are two sides of the same crazy coin, according to some comics in the Dark Knight's 74-year history. The thinking goes that you have to be insane to do what each character does and that their unique relationship binds them in a symbiotic way. So it makes a weird bit of sense that the same guy is going to be playing both characters, albeit in a different medium.
---
The world's first reveal of the PlayStation 4 hit earlier today. Yes, it was blurry. And frantic. But those 39 seconds held some images of actual details from the upcoming console. We just don't know what they are yet. So let's take some guesses. Please tell us what you think each part does, won't you?
---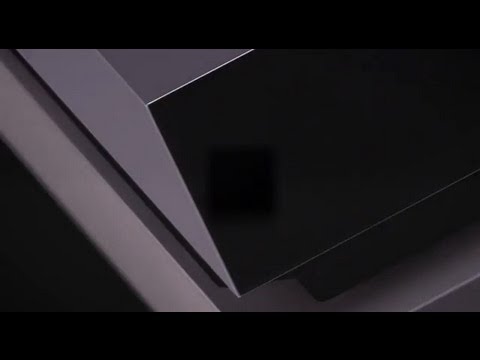 This is an official video for Sony's next home console, not like the flashier fake that made the rounds last week. Not a lot to go on here, but it'll probably be black, right? And square?
---