Evan Narcisse
View Profile
Before the first R18+ game, before Gamers 4 Croydon, South Australian Attorney-General Michael Atkinson knew his stance against adult video games in Australia could not last. His final stand took place in his own electorate of Croydon, a small suburb of Adelaide. There a small, determined group of gamers did their level best to put a fatal dent into Michael Atkinson's re-election hopes. He was the one man standing between Australia and an adult classification for video games. They wanted to take him down.
Atkinson would win the battle, but he ultimately lost the war.
---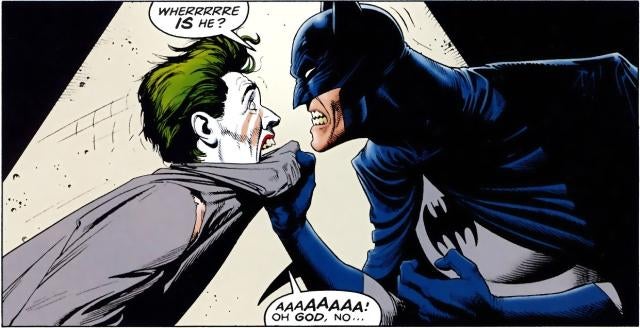 The story for Batman: Arkham Knight picks up one year after the events of the preceding game, 2011′s Arkham City. A whole lot has changed in Bruce Wayne's hometown, including the fact that crime is at an all-time low. Part of it is because someone pretty central to Gotham's criminal ecosystem is laying very low. Warning: Spoilers follow for the end of Batman: Arkham City.
---
Two years ago, a bonus mission in Sniper Elite V2 lets players intercept a Berlin-bound train and put a bullet in Hitler's head, deviating from the real world event where the Third Reich leader killed himself in an underground bunker. Apparently, that headshot from Sniper Elite V2 didn't take. When Sniper Elite 3 comes out on July 1, you'll get the chance to kill Hitler ahead of schedule all over again.
---
Remember the Superman game on the Atari 2600? That slightly obtuse piece of superhero wish fulfillment is part of a chain of careers and events that resulted in the formation of the ESRB. What does the big, red S have to do with the folks who put the letters E, T and M on video game boxes? Watch and see.
---
Maybe the hot, sweaty memories of Titanfall beta have evaporated from your brain and you're trying to remember what it all felt like. Watch this gameplay trailer to whet your appetite for Respawn's wall-run/jetpack/giant mech extravaganza.
---
Like millions of hapless people around the world, you have the apartment set from Seinfeld emblazoned on your eyelids. You blink and there it is, waiting. You'll never not know what it looks like. Now, if you own an Oculus Rift headset, you can strap it onto your head and walk around it. It's almost like you're inside Kramer's head, wandering around for something to eat.
---