Gergo Vas
View Profile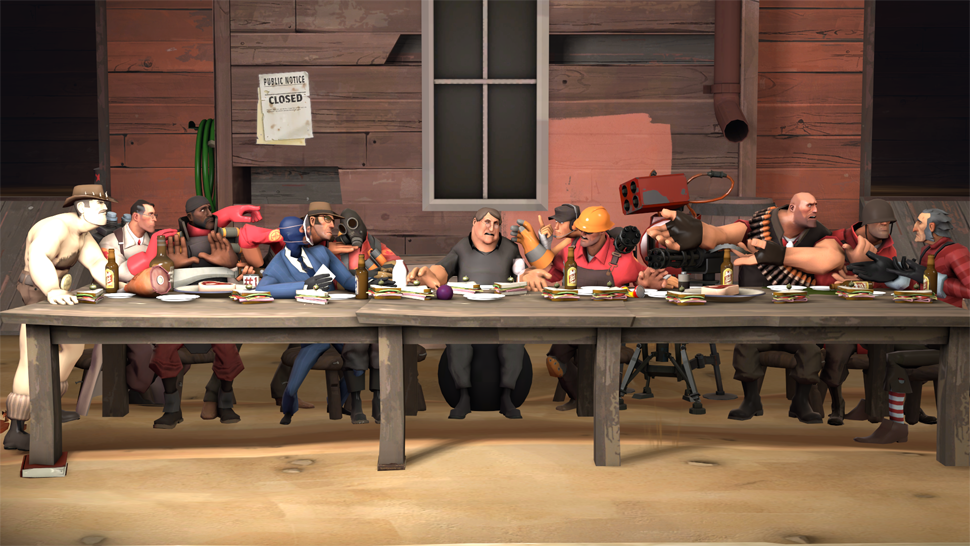 Da Vinci's iconic The Last Supper, turned into a Team Fortress 2 parody, with — who else — Gabe Newell sitting in the centre. If the creator, Nefnoj, used the golden ratio to define the proportions, it is indeed an authentic replica of the original.
---
The mere thought of 1:1 replicas of anything big in Minecraft always sounds crazy, but recreating Manhattan? NYU's PhD candidate, Christopher Mitchell is just about to do that.
---
Once again, Pete Holmes shows off his favourite fictional games, and while some of them might sound horrible (I don't even wanna touch something called Middle-Age Mutant Ninja Turtles!), some have potential.
---
The last things that come to one's mind when playing Rust are its relaxing ecosystem and Mother Nature (well, unless you count all those naked characters). And while the game might not have a calm narrator, here's YouTuber Penal Cast, and a funny, Planet Earth-ish take on the otherwise intense sandbox game.
---
While you don't need Tony Hawk to realise that the HUVr Back to the Future hoverboards were fake, the legendary skateboarder still felt it needed some explanation.
---
Adventure Time's Jake, transformed into a giant, ridable, pixelated mech, thanks to Kid Skeletor's awesome mod pack for Starbound. You can download the pack here, with all the other characters included.
---
With all those recent classic movie remakes he's a bit late, but in Dorkly's latest illustration Barack Obama announces… something special:
---