Patricia Hernandez
View Profile
You've just woken up. It's a brave new world. There is a new Xbox console and it is called the Xbox One. Everything you need to know about this new device can be found here. This is home base. We will be updating this post as news breaks and keeping you informed on all the latest info on Microsoft's brand new console.
---
You can't have an emotionally engaging game — which Call of Duty: Ghosts is supposed to be — without lots of polygons and tech improvements. So let's take a look at the tech behind the game, shall we?
---
Man At Arms' Tony Swatton has forged all sorts of nerdy swords. It was only a matter of time before he turned to Final Fantasy — specifically, Cloud's iconic sword. And boy howdy, is the Buster sword huge and unwieldy.
---
If you stop and think about it, Booker DeWitt's life is kind of a mess. And you know what works great for reality TV? People with messy lives. This reality TV take on BioShock Infinite by timtimfed, then, is kind of perfect.
---
Alex Onsager created Pokemon Fusion — a website which lets you splice together the sprites of two different Pokémon, allowing you to create a fresh, possibly horrifying combination — a few years ago. The website isn't new. This past weekend, however, Tumblr artists took it upon themselves to create artistic renditions of their favourite fusions. The results are fantastic.
---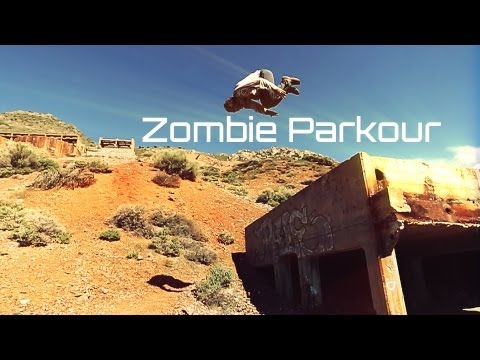 Slow zombies may be a cliche, but I'd take them any day over having to figure out how to survive against super agile, parkour-knowing zombies — like the ones in this video by ronniestreetstunts.
---