Patricia Hernandez
View Profile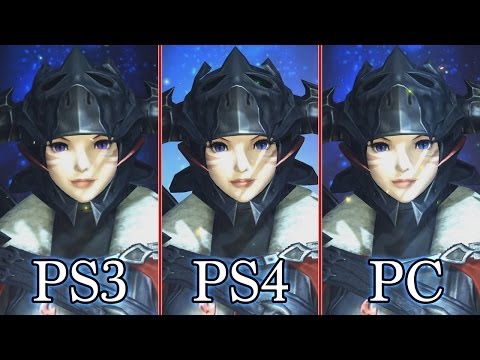 It's time for a graphical showdown, MMO style. If you are curious about the different versions of Final Fantasy XIV, particularly when it comes to the visuals, then you should watch this comparison video by IGN. To me, it seems like the differences between all the versions aren't too pronounced — but obviously the PS3 version doesn't quite look as good as the PS4 and PC versions of Final Fantasy XIV.
---
Video: Listen to this neat rendition of the Super Mario Bros. theme song, played on a ton of wine glasses and a frying pan. [via Dan Newbie]
---
Good thing Titanfall doesn't have actual titans in it — that seems like a recipe for disaster.
---
Video: Check out this awesome musical cosplay from PAX East 2014: it's the Barbershop Quartet we see at the start of BioShock Infinite. (via Matthew B)
---
They say the devil is in the details — that's certainly the case in Game of Thrones, at least. If you haven't watched the latest two episodes of Game of Thrones, and if you don't mind discussion of what will probably become a big plot point in future episodes, you should stop reading now — this article contains spoilers.
---
Sure, Frozen is a lovely tale about sisterhood and love… but it really didn't have to go down like it did in the movie.
---
Talk about game-breaking: Apparently, if you happen to have a revivable dead body standing between you and an enemy in Battlefield 4, there's a chance that downed will eat your bullets — or worse, will bounce something dangerous like a grenade or an RPG back into your face.
---
Based on what we've seen of Smash Run, the recently revealed multiplayer mode in Super Smash Bros. where players traverse dungeon-like levels and collect power-ups, it looks like the 3DS-specific mode could be a blast.
---