Blizzard's new take on the MOBA genre, Heroes of the Storm, has a complicated relationship with DOTA. The original mod was spawned inside Warcraft 3, a Blizzard game, but now it's property of Valve, and Blizzard is making their own. If you've been lucky enough to be invited already into the alpha, you've had your first taste of HOTS — so with DOTA 2 already well established, is HOTS too far or too close to the existing format?
---
Call of Duty. Battlefield. Medal of Honor. Many of the biggest-selling series in video game history are all about putting players in the midst of wars that could be happening right outside their windows. But the politics and consequences surrounding these international armed conflicts often get sidelined amongst the set-pieces and explosions. One game wants to shift the focus to see what how war really affects people's lives.
---
With Counter-Strike: Global Offensive refusing to let up on its constant updates, it's reached a stage where weapon balance is the best in any version of Counter-Strike. Ever. That's not Gen-y hyperbole, that's a fact. And along with this newfound playability, and Call of Duty's refusal to release anything new worth playing, the pendulum in swinging back to good ol' CS. It never really had a player population problem, but as the community gets larger, it invariably gets nastier — and this was on display in one of my matches a few nights ago.
I met Ruby when I started a match on one of Operation Breakout's new maps, Black Gold. Ruby introduced herself over the mic, and with that first fact – herself – the abuse began.
---
There were three games that had a chance at being my GOTY. Dark Souls 2 (of course), Trials Fusion, and The Witcher 3. With the Witcher delayed, and Trials being a tad disappointing for me, the ol' Dark Trolls has it pretty much wrapped up. But it ain't perfect — and with the second of three DLC packs released today, my fingers are crossed the extra content will plug some of the holes in the lore.
---
Bioware's upcoming fantasy epic isn't going to just have a huge singleplayer campaign. Dragon Age: Inquisition is also going to have co-op multiplayer too. Get ready to battle for loot.
---
Briefly: Dubbed Nobunaga's Ambition 201X, this RPG features a machine-gun-toting Nobunaga. The game is slated for iOS, Android, and PC (no word about a Western release). Let's hope they do a version with Pokemon… and guns?
---
Binding of Isaac creator Edmund McMillen's cat Guppy recently passed away. He's understandably heartbroken. An item in Binding of Isaac: Rebirth, however, will ensure that Guppy's small furry legacy lives on.
---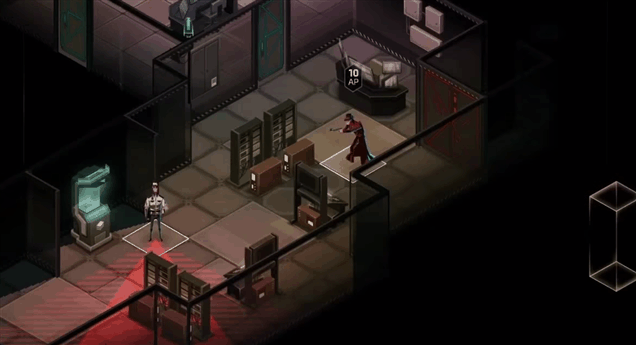 ---