Seven months after the publication of an article about the troubled development cycle of his studio's last video game, Denis Dyack is finally sharing his views on the article. Naturally, we have some thoughts about his reply.
---
Yes, this is Minecraft. But it's not a recreation of a pop culture icon/giant penis. It's using the game for something really interesting.
---
Don't get me wrong. I quite enjoyed the Syndicate shooter from last year. But it wasn't really Syndicate, was it?
---
---
Professor Dong Wong Cho of Chungbuk Provincial College in South Korea has an idea about violent video games. And it's truly bonkers. According to Professor Cho's latest study, violent video games make graphics cards run hot and emit more radio waves. Thus, the scholar argues, this means violent video games are more harmful for the body. M'kay.
---
Sam Fisher, meet Isaac Briggs. He's the co-op partner on loan from the CIA in Splinter Cell: Blacklist and judging by this trailer, he seems to play well with others. Well, others on his own team.
---
Doctor Doom's schemes figure big into Gazillion Entertainment's Diablo-esque Marvel Heroes. It makes sense — he's second only to Galactus when it comes to go-to Marvel video game bad guys, and in this first instalment of the "Chronicles of Doom", a four-part motion comic leading up to the game's June 4 launch, Victor Von Doom shows us why.
---
Titled Guilty Gear Xrd -Sign-, the game runs on the Unreal Engine and is being directed by Guilty Gear maven Daisuke Ishiwatari. It's currently listed as "in development".
---
The world does not need any more MOBA (League of Legends, DOTA 2) games, thanks. The ones we've got are more than enough for that crowd.
---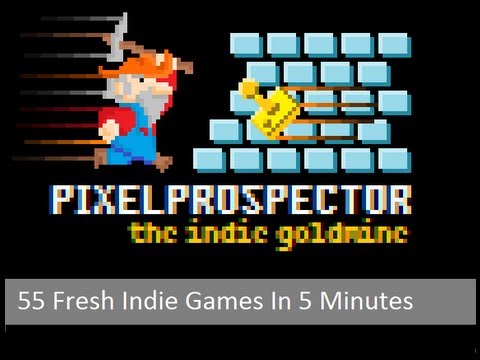 It can sometimes feel like the world is being buried beneath independently-developed PC games, leaving us with far too many to keep up with.
---