Oh, joy joy joy! WayForward and D3Publishers are teaming up with Adventure Time writer Pen Ward again for a second Adventure Time game, the companies announced today in a press release. That image here of Finn? That pretty much explains how I feel about this. (Minus the punchiness.)
---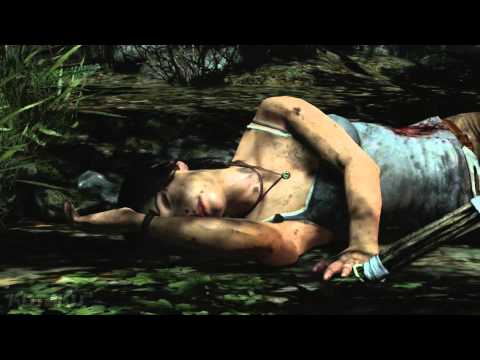 The reboot of Tomb Raider was a big dice roll. It takes Lara Croft — one of the most recognisable characters in all of video games — and puts her back to the beginning, with a new look in a game that's markedly different in tone. But the gamble works.
---
Ok, yes: the Marines in Gearbox's officially sanctioned Aliens shooter have some cool guns. But, honestly, if you're going to pick up this game, do you really want to play as another sci-fi soldier? No, you're you not. You're going to want to impale humans on your deadly tail, slash them to bits and spit acid as a Xeno. There's a few different classes of Xeno on display in the trailer, including a big, hulking varietal that wasn't ever in the Aliens movies. Good luck trying to find anyone who'll play as Marines.
---
---
---
---
Maybe you've had that moment on the highway where you pull up next to a fancy sportscar. You might think that the person driving it is probably some rich jerk, but still wonder how that Porsche or Lambo handles. Need For Speed: Most Wanted lets you take explore that fantasy in a different way. All the cars in the game will be available from the start. But like a harried commuter unexpectedly coming up on a sleek Aston Martin on the freeway, you'll have to find these cars first.
---
Earlier this week, we told you about how a large number of employees at a Foxconn factory in China had threatened mass suicide having been "denied compensation they were promised".
---