Loading page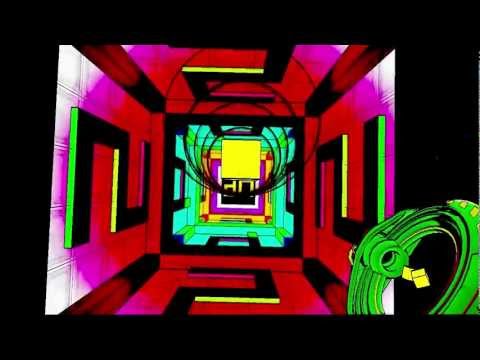 I should be playing Antichamber right now, but my preview build of the mind-blowing first-person exploration/puzzle game that you can see in the trailer here is at home.
---
Three towering complexes stand staunch against the city's cold. Thousands of game developers spill from their doors. Excitement buzzes beneath the ground, from the basements in which countless huge humming computers try to process the tech-heavy new games that they are demonstrating. Back above ground, over-eager girls press energy drinks into the hands of passers-by.
---
You could almost imagine what would happen to Alexander Bruce if he worked for a big publisher and had a media minder during interviews; he would probably be bound, gagged and zapped every time he speaks. But this isn't because anything he says is inherently negative or controversial – this indie developer from Melbourne isn't here to flame bait – rather, Bruce is refreshingly honest, open, and unafraid to challenge popular opinion and, whether or not you agree with him, it's clear he's onto something good.
---
Alexander Bruce kicked some serious butt recently by taking out the overall 5th place in the worldwide Unreal modding competition, Make Something Unreal. We caught up with the Victorian indy developer about the experience and the ideas behind the project most simply described as a 'Philosophical First Person Single Player Exploration Puzzle Art Game'. See? Simple.
---
Loading page