Pre-2010, the antics of NVIDIA and AMD (or ATI back then) was one of PC gaming's biggest topics, but in recent years the "rivalry", as it were, largely went off the boil. And then AMD released Mantle, a lean 3D graphics API and competitor to Direct3D and OpenGL and suddenly, it was on again. Now the two companies exchange barbs on a regular basis, with NVIDIA providing the latest salvo.
---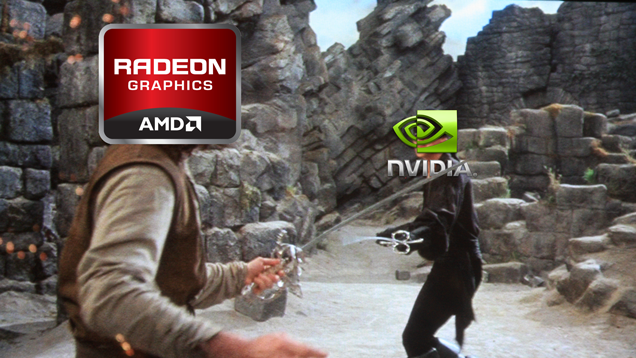 AMD and Nvidia are at it again. The two reigning champs in the market for video game graphics have been fighting since late last month when some performance issues on the PC version of Watch Dogs kicked up a fresh controversy. And given that AMD is still talking about the issue publicly, it doesn't look like things are going to settle down anytime soon.
---
Interesting times ahead for fans of thin-yet-high-performance laptops. Last week at Computex, a day after Intel unveiled its Core M fanless processor for 2-in-1 devices, AMD announced the mobile version of its Kaveri A-Series APU chip. AMD calls this new third-gen mobile APU line-up its most advanced ever, ready to go "toe-to-toe" with Intel Core i5 and Core i7, and lead by the first FX-branded enthusiast mobile APUs.
---
Despite lingering tensions between AMD and Nvidia over the latter's close relationship with major game developers, Ubisoft is extending its partnership with Nvidia to cover its biggest upcoming PC titles. Ubisoft announced the partnership in a press release today, saying that it is working closely with Nvidia's GameWorks program to develop four of its most highly anticipated games: Assassin's Creed: Unity, The Crew, Far Cry 4 and The Division.
---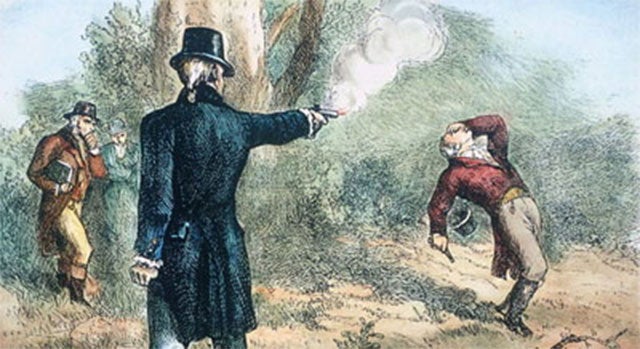 AMD and Nvidia have for years been locked in a struggle for dominance in the graphics card market, but this week that competition spilled over into something a lot nastier. Instead of competing over specs and release dates, AMD's Robert Hallock has told Forbes that Nvidia's Gameworks program — which lets developers implement a range of "exclusive" graphical features in games — is "a clear and present threat to gamers".
---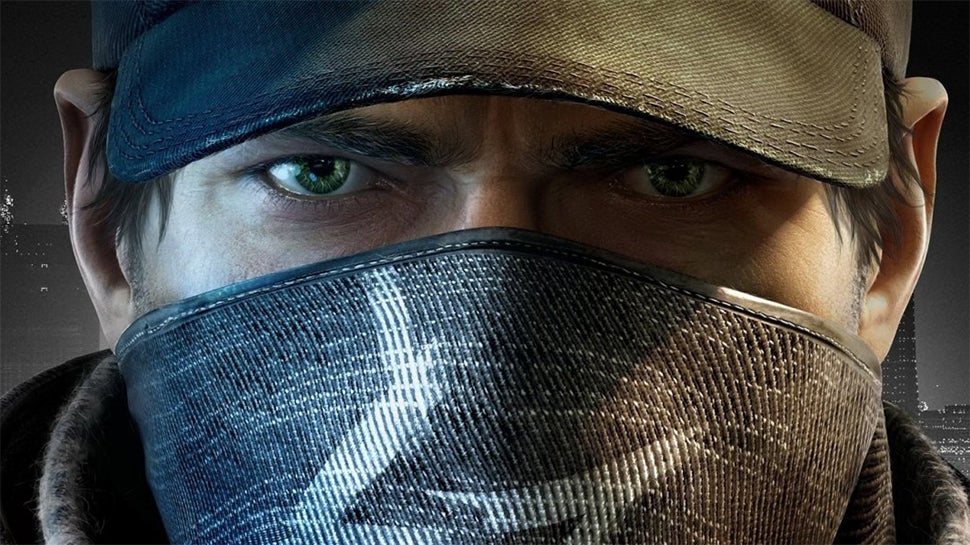 Set in an alternate reality techno-dystopian Chicago, Watch Dogs hit every gamer's Christmas wishlist after appearing at E3 2012. The open world hackfest wowed onlookers with its urban stealth action and its seemingly 'next-gen' graphics. Unfortunately, a month before its November 2013 release the game was delayed for another six months — the short-term blowout of which caused Ubisoft's stock to drop some 40 per cent.
---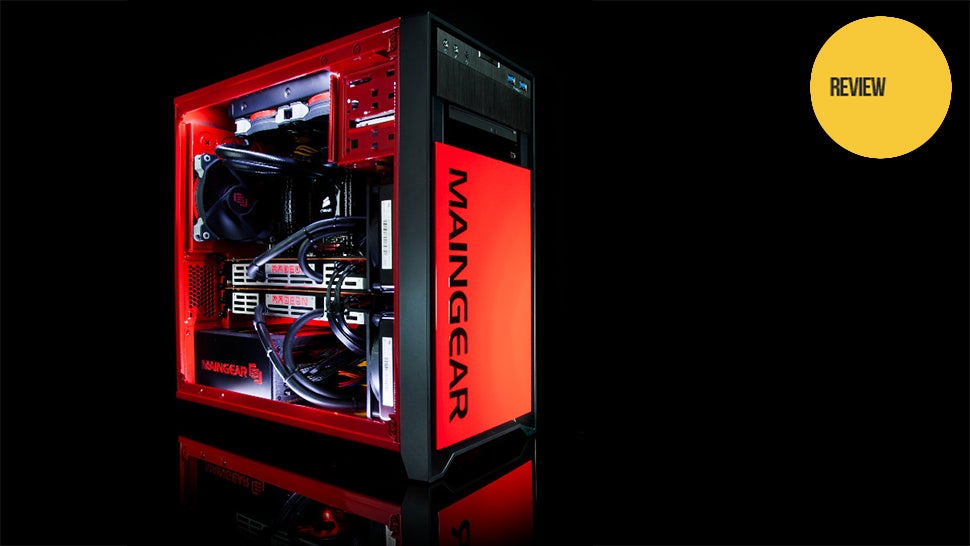 ---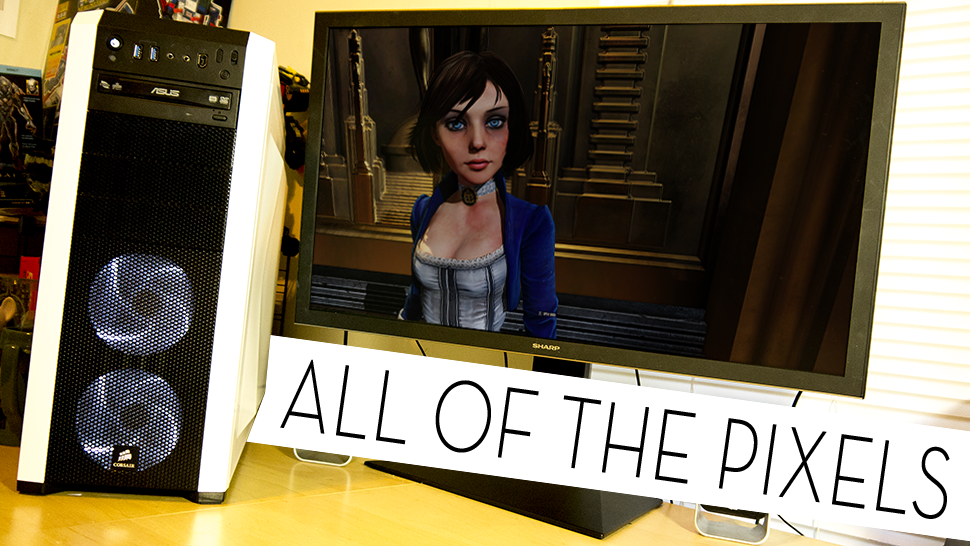 ---
Gamers want power. Whether it's a faster CPU, better timings on RAM or the instantaneous flash memory of a SSD, the quicker the better — and damn the price tag. That win-by-any-means ethos applies squarely to graphics technology, too — and there's a new GPU on the block that wants your hard-earned dollars. According to AMD, the $1899 Radeon R9 295X2 is the fastest single-slot graphics card on the market today.
---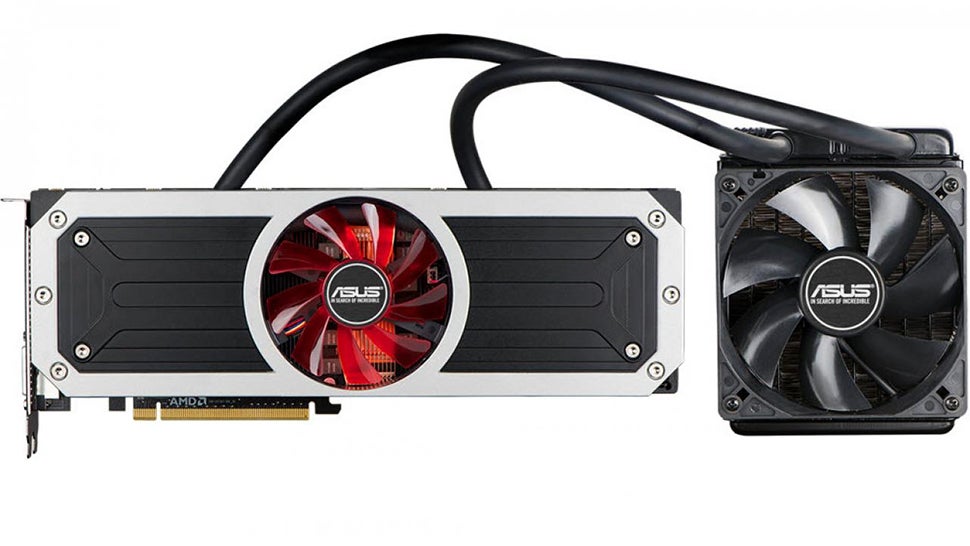 We first caught wind of an upcoming dual-GPU Hawaii graphics card this time last month when AMD teased us with its top-secret "Two is Better Than One" campaign. Although AMD didn't actually reveal anything, it was clearly planning a successor to the Radeon HD 7990, which is essentially two Tahiti dies on a single board, or in other words a pair of slightly underclocked Radeon HD 7970 GHz Edition GPUs.
---