DirectX 12 should be one of the more exciting updates to Microsoft's multimedia API since DirectX 9. Along with vastly reduced CPU overhead and a focus on giving developers more control, it might be possible to mix GPUs from different vendors in the same machine, if recent rumours are to be believed.
---
Of the few remaining Video Game Brand Battles, the AMD vs Nvidia fight might be my favourite. The two graphics companies often take small swipes at each other, and usually with less restraint than console or game manufacturers.
---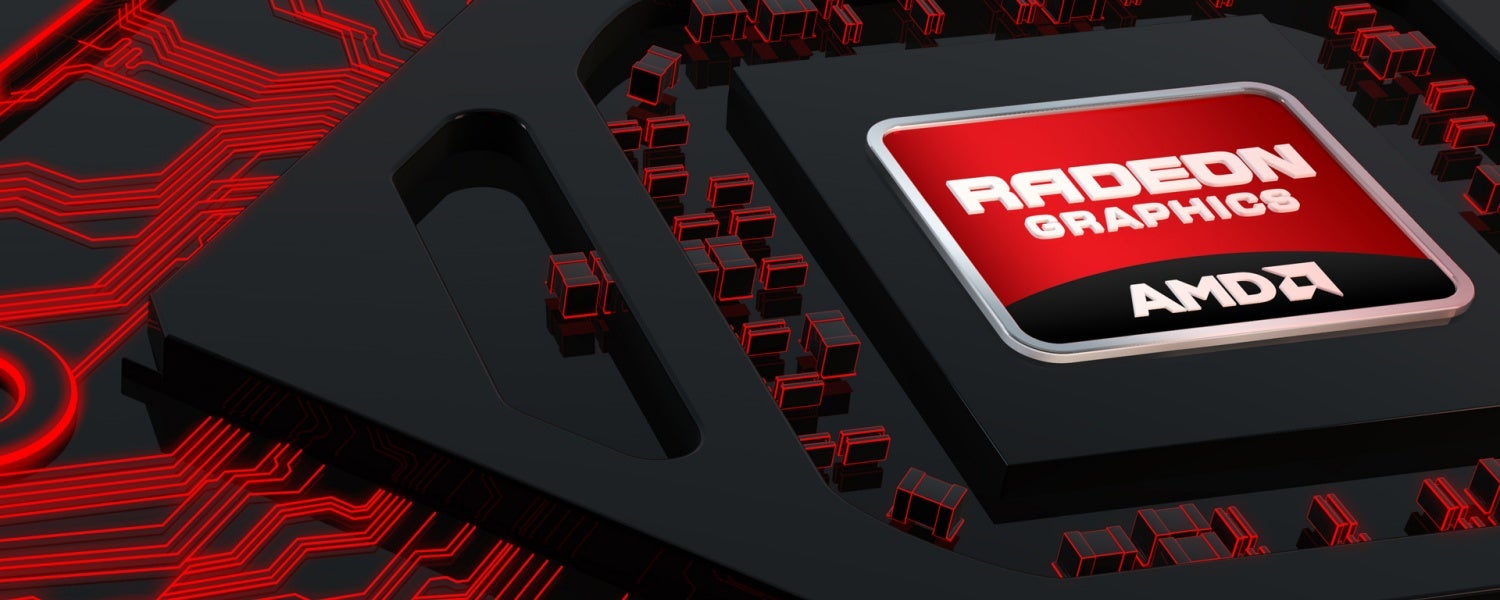 ---
In the context of gaming hardware, AMD is right up there with NVIDIA and you really can't have a discussion about processors without bringing it up alongside Intel. Change the context to the stock market, however and AMD is just another name… one that isn't doing as well as the other companies mentioned here.
---
With the series having already exploded onto the market this year, a new Radeon 200 graphics card may not make for the most exciting headline, but this one is a little different than most other Radeon 200s considering it isn't a rebadged HD 7000. Codenamed "Tonga Pro", the new Radeon R9 285 takes the latest technology from the R9 290 range and makes it more affordable.
---
Pre-2010, the antics of NVIDIA and AMD (or ATI back then) was one of PC gaming's biggest topics, but in recent years the "rivalry", as it were, largely went off the boil. And then AMD released Mantle, a lean 3D graphics API and competitor to Direct3D and OpenGL and suddenly, it was on again. Now the two companies exchange barbs on a regular basis, with NVIDIA providing the latest salvo.
---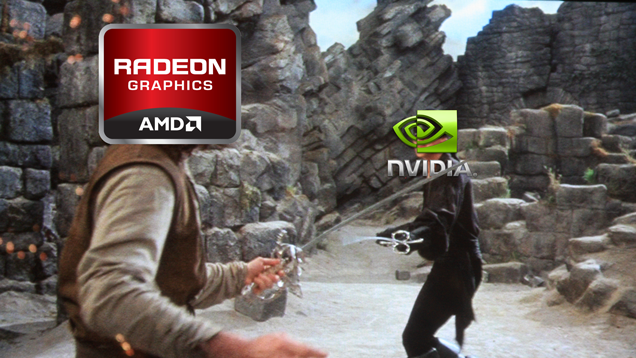 AMD and Nvidia are at it again. The two reigning champs in the market for video game graphics have been fighting since late last month when some performance issues on the PC version of Watch Dogs kicked up a fresh controversy. And given that AMD is still talking about the issue publicly, it doesn't look like things are going to settle down anytime soon.
---
Interesting times ahead for fans of thin-yet-high-performance laptops. Last week at Computex, a day after Intel unveiled its Core M fanless processor for 2-in-1 devices, AMD announced the mobile version of its Kaveri A-Series APU chip. AMD calls this new third-gen mobile APU line-up its most advanced ever, ready to go "toe-to-toe" with Intel Core i5 and Core i7, and lead by the first FX-branded enthusiast mobile APUs.
---