We hope your mother has enjoyed her Mother's Day so far, and if you're a mother, that you have as well. In the spirit of the day, Bethesda offers this video of one of Dishonored's developers explaining to his mum what he does for a living.
---
The blank canvas of creating an original game can be daunting, so relying on a few tried-and-true mechanics or a dependable setting is common. Even then, nailing the perfect environment for the player to experience can be an iterative process, as Arkane Studios found when creating the world of Dishonored.
---
I've played through the beginning of Arkane Studio's Dishonored at least a half-dozen times, each time dreading the moment the killers make their move. Launching worldwide on April 16, Dishonored's second helping of downloadable content puts the assassin's dagger in players' hands. Can The Knife of Dunwall be redeemed?
---
Maybe you've already finished Arkane Studios' critically acclaimed stealth/action hybrid. Maybe you yearn for more blinking, possession and sneaky killing through Dunwall's cobblestone streets. This December, you'll get your wish as challenge-based and story-centric DLC starts rolling out for Dishonored.
---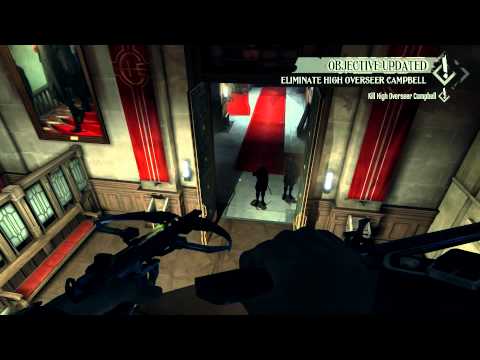 As Kirk and Jason noted last week, Dishonored is in many ways an "old-timey" classic, but there's more to that idea than just its design. Because it's a singleplayer game, with no ladderboards or auction houses, you can install "trainers" for the game that let you cheat.
---
As you'd know if you were reading Fine Art last week, Dishonored was originally intended to be a game set in 17th century London, rather than the whalepunk fictional universe it ended up creating for itself.
---
---
---
Dying to play Dishonored? This interactive trailer isn't the game, but it might tide you over until Tuesday.
---