Andrew Mason is the CEO and founder of Groupon, a deal-of-the-day website. Or, well, he was — he was fired recently. Notifying the Groupon staff about his departure in an email, he made a ridiculously specific video game reference to Battletoads, which Wired breaks down for us.
---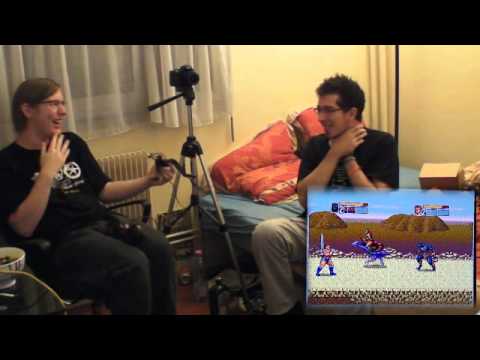 This mod is called "GeneZap" and its motto is "No pity for bad players". It's a dog shock collar programmed to zap the wearer whenever he screws up or takes damage in any of half a dozen Sega Genesis games. (I'm guessing the first four letters are pronounced as two syllables, as in "Genesis", not "Gene" as in Okerlund.)
---
Are video games too hard for you? College Humor imagines a world where all games have a super-easy mode, just for you. Check out the super-easy versions of The Legend of Zelda, Wii Fit, Battletoads, Sonic and more.
---
Machinima just can't help itself. We've seen Castlevania, Mario, Contra, and now here we are with Battletoads as reenacted within Half-Life 2.
---
GameTrailers countdown of the 10 Most Difficult of all time brings back so many painful memories for me. For once, I played every game on the list, and the development of the dirty mouth I have today can be directly traced back to many of these. The only games I take exception to are F-Zero GX – the only racing game series I ever excelled at – and Battletoads, which while difficult to be sure, was nowhere near number one difficult. Ug. I'm going to need an antacid.
---