"Crazy bargains" is old hat, so let's try something new. "Incongruous pricing" isn't bad. "Deranged deals" has alliteration on its side. My favourite, though, is "Barmy bargains", if only because I can say it real good-like in a Cockney accent. And that's what GamersGate has going with its "Bethesda Weekend", offering titles such as Dishonored, Fallout 3 and Skyrim for up to 50 per cent off.
---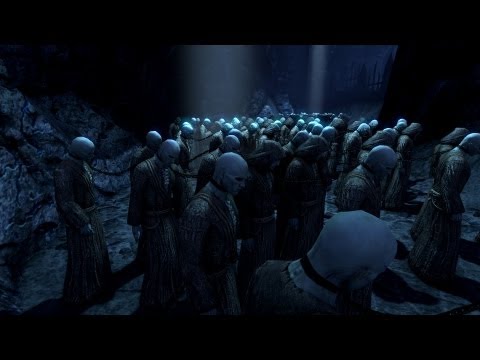 ---
Skyrim was a ridiculously large game, and so it makes sense that a comprehensive look at how developer Bethesda built it would be equally large. And lo, it is — this massive breakdown posted by Bethesda senior designer Joel Burgess goes deeper than the deepest crypt and farther afield than the farthest… field.
---
Shinji Mikami, creator of the Resident Evil series is making a new survival horror game, The Evil Within. You've seen the trailer, now let's see what the man behind the madness has to say about it.
---
---
Perhaps the most exciting part of Dishonored, the triumphant assassin game released last year by Bethesda and Arkane Studios, was the feeling we'd get when entering a new area, a new chunk of Dunwall filled with apartments to loot and guards to terrorise. That's the best thing about games like that, isn't it?
---
---
Yesterday, with minimal pomp and circumstance, Bethesda announced that there will be no more official expansions for Skyrim. Just like that, the era of the Dovahkiin drew to a close.
---
Doom 4 is in trouble and has been for quite some time now, according to multiple sources. Although publisher Bethesda tells Kotaku it still plans to release the highly anticipated first-person shooter, Doom 4 has gone through at least one major reboot over the past few years. Sources say even today, five years after development started, the game is not even close to complete.
---