Beginning Thursday, Call of Duty: Black Ops 2 will begin offering "personal customisations" on the Xbox 360, the game's community manager said this morning. The items don't affect gameplay — they're items like weapon skins, targeting reticles and player calling cards. Moreover, the multiplayer map Nuketown 2025, originally a preorder incentive back in November, will be made available for free.
---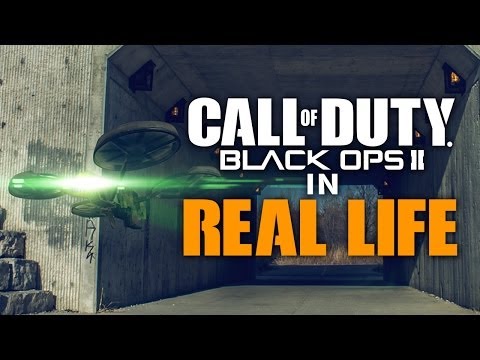 It can be easy to become desensitised to Call of Duty's brand of realistic-yet-cartoonish violence. As motion-captured video game dudes blow each other away over and over again, whatever I'd normally feel at watching that kind of carnage melts away. I see the game for what it is, and it stops having an impact.
---
Call of Duty games have a distinctive aural imprint. The whizzing bullets, grunting allies, ringing impacts and of course, the screams of the many men you kill. But what if the game were stripped down to only that last — what if the only things you heard in Call of Duty: Black Ops II were the combatants' voices?
---
I haven't played enough of Black Ops II to render a real verdict on how I feel about as a game, I can say for sure that I really enjoy the soundtrack. It's a cut up from past games in the series, an exciting, diverse blend of whirling orchestral parts, ethnic instruments and atmospheric electronics.
---
When I had enough of Call of Duty: Black Ops II's campaign, I decided to spend some time with its more fantastical mode, Zombies. These are my thoughts.
---
Boy, those young men sure do love video games, don't they? And wouldn't you know it, two of the biggest games of the year, Halo 4 and Black Ops II, just came out! Surely there is some pithy joke to be made here, some quick gibe about how men will be playing those games and therefore neglecting their girlfriends?
---
Call of Duty Elite will be free when it launches alongside Black Ops II this November, but Wii U players won't be able to get their hands on it just yet.
---
---