Editor's Note: If people in the gaming industry really wanted to hide stuff, they're going to have to do better. The one and only Superannuation keeps digging and keeps finding gems. Today, on the day that 343 Industries' Halo 4 is out, Superannuation has a massive update about how Destiny, the next game from the people who made Halo is shaping up. And there's more about Beenox, Take Two and…Links??
---
---
The ongoing legal saga between Activision and former Infinity Ward heads Jason West and Vincent Zampella continues to bring all sorts of once-secret documents to light. We already learned that Bungie's 2010 contract with Activision guarantees the delivery of four "sci-fantasy" shooter games, called Destiny. But what other details are hiding in that 27-page contract?
---
The court case between Activision and developers Jason West and Vincent Zampella has brought all kinds of ugliness to light. But filings for the case have also made the details of the April, 2010 contract between Bungie and Activision a matter of public record, revealing Bungie's upcoming game development plans.
---
As Halo creators Bungie say their last goodbyes to the series they created back in the 1990s, the developer has released a record of some multiplayer statistics gathered over the years.
---
Bungie's not making Halo games anymore. That's not news. But they've still been administering the servers which hold all that precious multiplayer data. Y'know, the place where all your Forge maps and deathmatch stats live. However, the dev studio just announced that their stewardship of Halo data will ends on March 31, as the final part of a transition that's been happening since last summer.
---
I'm a massive Halo fan, and this almost makes me feel a little bit sad. After March 31, Bungie will no longer be looking after your Halo stats, as the transition process from Bungie to 343 Industries will be fully complete.
---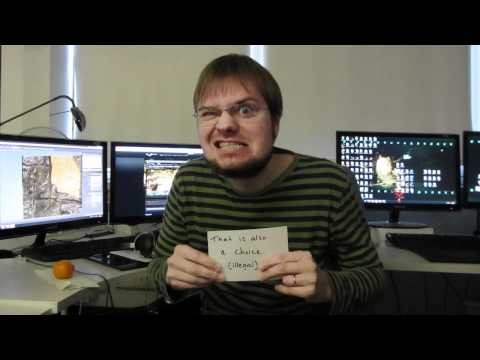 More and more game developers are voicing their displeasure with the Stop Online Piracy Act better known as SOPA. We've already heard from the likes of Epic Games, Riot Games and Red 5 Studios.
---
Way before you pick up a controller, the first thing lots of folks think about when they think video games is how it's going to look. This generation of gamers isn't so enlightened that they'll overlook shitty graphics in lieu of anything a game presents.
---