Loading page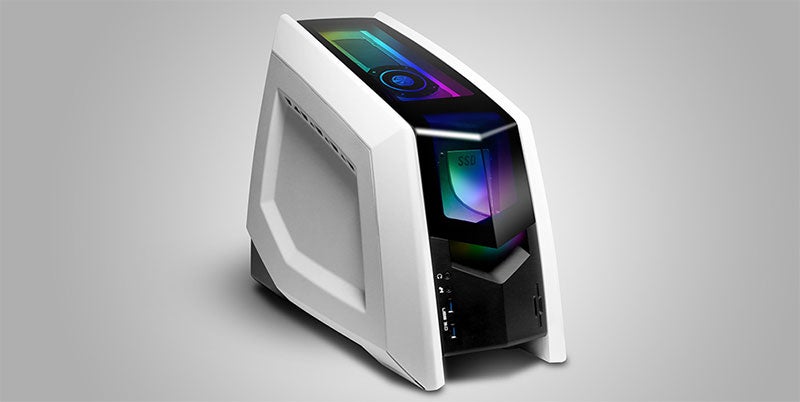 ---
I must admit that I am guilty of the laziest of gaming crimes — taking one game out of the console and putting it back in the new game's case. It's led to some serious nightmare scenarios, but nothing as complicated as director Dan DeStefano's short film, Misplaced.
---
Just as Power A did with Skylanders, gaming peripheral makers PDP have teamed with Disney to give Infinity gamers a place to put their toys when they aren't using them. Here's a quick look at what storage PDP has in stores.
---
If you, like me, recently dropped a couple hundred bucks on a 3DS XL, you probably have thought about picking up a case to keep it safe. The challenge is finding a case that is even remotely acceptable. For some reason, the majority of non-Nintendo-made 3DS accessories are poorly-made hunks of junk, a problem is compounded by the fact that there just aren't that many accessories out there for the relatively new XL.
---
I have to admit: I love these custom game case covers. The idea strikes me as a brilliant one.
---
Whenever a new piece of portable hardware comes out, the first thing I want is a good case. But as an early adopter, I frequently wind up in this situation where I don't quite know what to get. Whom do I trust? How much should I pay? Which cases are good, and which are junk?
---
From CTA Digital, the Brooklyn idea factory known for bowling ball Wii peripherals and other strangely useful oddities, comes this is a handy carrying case for a full Xbox 360 — with Kinect. It doesn't make packing up any easier but it does make transportation a little more convenient.
---
Pokémon fans are a proud lot, so when Black and White launch this Sunday, they'll want to make sure everyone knows they want to be the very best. That's where Power A's line of official Pokémon accessories comes in.
---
Loading page