Loading page
Seven months ago at E3, I sat down with EA Sports' boss, Andrew Wilson, for an annual chat that always features a lot of big-picture spitballing because of where and when it takes place. I forget what question brought this up, but I'm now looking at my notebook from that day and I see the words "Internet-enabled fridge" written and underlined twice.
---
With the first of many "Steam Box" computers making its debut at CES, Valve boss Gabe Newell has really opened up to The Verge about his company's hardware plans, revealing that the range of gaming PCs might be even more ambitious than we would have imagined.
---
At last year's Consumer Electronics Show, gaming peripheral maker Razer debuted Project Fiona, a PC gaming tablet concept with a pair of control sticks affixed to the side. It looked ridiculous, but there was promise there. That promise is realised this year in the Razer Edge, a full-featured, crowd-sourced gaming PC with the form factor of a tablet, shipping soon and starting at under $US1000. You won't believe what they've packed inside this thing.
---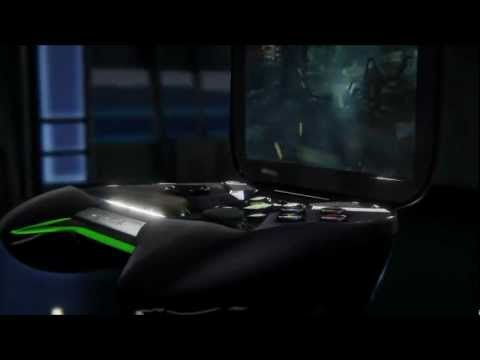 So far, the biggest gaming surprise of CES 2012 is the totally unheralded reveal of Project Shield, the new handheld from Nvidia. Some of the functionality was run down in last night's reports but if you want to know what's inside the thing, then you might get some clues from this very-impressed-with-itself reveal video.
---
Now that Power A's MOGA game controller for Android is picking up steam, it's time to go big. Announced today in advance of CES 2013, the MOGA Pro is a full-sized gaming controller that pairs the convenience of a phone clip with a stand for your tablet.
---
PC hardware company Nvidia dropped quite the CES bombshell tonight, revealing a quirky new gaming handheld that doubles as an Android device as well as a means of streaming your PC games to a portable 720p display.
---
Loading page