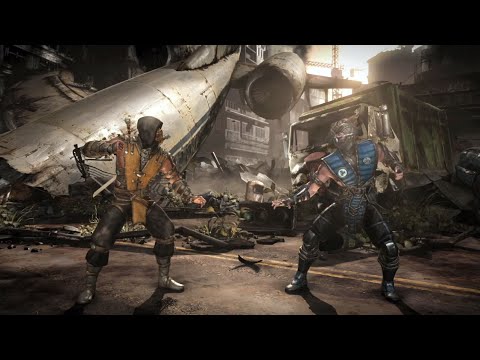 Video: While there will always be a fondness in my heart for the music of System of a Down, it does not belong in this television ad for Mortal Kombat X. Let's swap in something more appropriate.
---
The word "Xanadu" is not particularly terrifying, unless the thought of Olivia Newton-John turns your legs into a gelatine-based foodstuff. The System Shock 2-inspired Spirits of Xanadu isn't letting this get in the way of its scariness however, with the just-released horror shooter making its debut on Steam.
---
In which I spend five minutes with absolutely no idea what's going on. Well, four minutes. Then I die.
---
Gavin Clayton is the name of the developer behind Daggerfall Tools for Unity, a neat piece of gear that lets you load up content from Bethesda's classic sprawling RPG in the popular game-making software. Since we spoke about it last, people have been busy producing awesome with it. Observe.
---
It's likely you've seen one of Ahoy's videos before — he has a tendency to explain the history of weapons using video games, though he's also delved into less firearm-related concepts, too. This time around it's the humble minigun on show. Did I just use "humble" and "minigun" in the same sentence?
---
So we can all agree when it comes to finishing moves, the Mortal Kombat franchise has always had the top spot. Always. The next instalment, X, looks to continue the trend with the addition of the "Quitality", a short-and-sweet way of humiliating players who can't handle the heat.
---