Rob and Shireen are bigtime Peggle fans. Big enough that Rob went to PopCap and asked if they'd help him pop the question. Hell yes they would! Game studios love this kind of thing. But just in case Rob and Shireen weren't like, an actual thing, Peggle 2 made sure to leave a way out. A hella awkward way out.
---
"My name is Inigo Montoya. Now I have a machine gun. Hasta la vista, baby." It'd probably be an overstatement to say that this supercut from MewLists contained every excellent action movie one-liner ever, but it's damn close.
---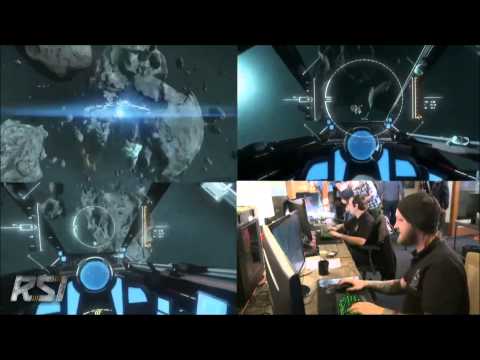 Star Citizen will either be one of the most phenomenal games ever created, or it'll crater massively under the wait of insatiable expectation. Until the game is released and the verdict passed, there's little for us to do but enjoy the constant flow of development videos, such as this one that gives us an impression of how dogfighting will function.
---
Yes. Designed by Naruto manga creator Masashi Kishimoto, Mecha-Naruto will be transforming into mechanical Kyubi form and piloting the fearsome Mecha-Kurama in Naruto Shippuden: Ultimate Ninja Storm Revolution for the Xbox 360 and PlayStation 4 next year.
---
December isn't the busiest time for new game releases. Which makes it the perfect time to try something new — like this lumberjack simulator. Although I always thought running around with a chainsaw would be more entertaining.
---
Syberia has arrived on Google Play. Already available on PC, Beno√ģt Sokal's snowy, character-driven masterpiece can now be had on Android for a mere $US4.99.
---