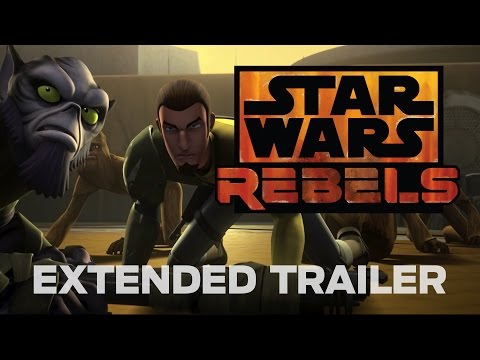 Video: If there's a hole in your life where Star Wars: The Clone Wars series used to be, you're in luck: Star Wars: Rebels is well on the way to taking its place, and this extended trailer looks fantastic.
---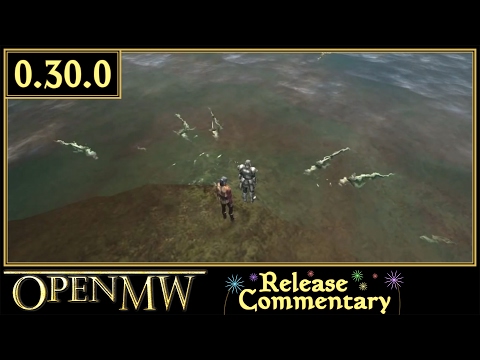 Bethesda's Morrowind is a tad long in tooth, having been released back in 2002, however, it's still considered the strongest game of the series, even if Skyrim gave a competitive showing. So loved was the game that modders are trying to recreate the former into the latter and yet another is attempting to rewrite Morrowind from scratch to include cross-platform support, better performance and maybe, just maybe, multiplayer.
---
Even if you don't play pen-and-paper role-playing games, there are countless video games that have been influenced by (and indeed, directly based on) the Dungeons & Dragons RPG created by the late Dave Arneson and Gary Gygax. This year marks the 40th anniversary of the franchise's inception and what better way to celebrate than to visit The Basement in Gygax's hometown, Lake Geneva, Wisconsin, crack out the old core books and roll some dice.
---
Ubisoft has created an official Assassin's Creed obstacle course minus any bales of hay or annoying guards. You can run through it at San Diego Comic-Con next week (location info here). Cool or not? What do you think?
---
Or maybe it is! Depends on your world view. In this case we're talking about the peg-legged, parrot-shouldering, rum-quaffing sort and their place in the relatively short history of video games. Your first thought might be they don't get much representation outside of adventure games (such as the Monkey Island series), but truth be told, they've featured in some recent blockbusters, including the miracle-tastic Assassin's Creed IV: Black Flag.
---
Top-down procedural scarefest Darkwoord, a game we were briefly introduced to last year, is readying itself for its Early Access debut next week on Steam. To celebrate, developer Acid Wizard Studio has released an "interactive" trailer, just in case you don't want to sleep tonight.
---
Video: Sonic Fox Vs. Pig of the Hut, General Zod Vs. Batgirl — who won? The viewing public. Also, Batgirl. Though Pig of the Hut managed to squeak by Sonic Fox in the winner's finals of Evo's Injustice: Gods Among Us tournament, Sonic Fox battled his way through the loser's finals for a rematch. riding that momentum straight through Pig of the Hut. First he won three games to reset the bracket, then another three to win it all.
---
Video: Following today's Injustice: Gods Among Us finals at EVO, Netherrealm Studios' Ed Boon took the stage to reveal the return of Raiden in next year's Mortal Kombat X. As if they'd do anything without him. Excuse the stuttery vid — this was capped from the stream, so it's — let's just say it's special. Still, nice to see the guy from Big Trouble in Little China is still getting work.
---