Loading page
The latest patch for action MOBA Smite dropped today, adding achievements, a brand new god, a revamped store interface and all sorts of item and god balance tweaks. Great! I'll just watch this menu animation for the two dozenth time then.
---
The problem with being a gamer is all the bloody consoles. Even if you're a past-rejecting Millennial who refuses to play retro games, you still need to make room for around five or six machines; plus cables and controllers. Most home entertainment units simply aren't up to the task — which is why you should use a miniature bookcase instead.
---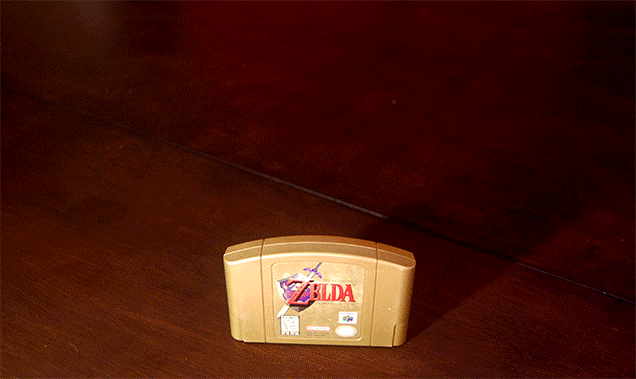 ---
Michael Thommason, who is certified as having the world's largest collection of video games, is putting them up for sale. Meaning the buyer isn't just getting a ton of games, they're getting a title as well.
---
It's the archetypal jackpot story of flea markets, pawn shops and antiques roadshows. Someone pays a few dollars for a long-forgotten box at a swap meet and then discovers they have a five-figure rarity on their hands. That describes a North Carolina woman today, who purchased one of the rarest video games ever sold in the United States for $7.99 at a local Goodwill.
---
Three years ago, J.J. Hendricks (pictured right) of Denver paid $US17,500 for a rare Nintendo cartridge — Nintendo World Championships, one of about 26 copies of a game for a promotional tournament more than 20 years old. About a year later, he opened negotiations to buy a cartridge even more rare.
---
Today in Speak-Up on Kotaku, commenter Floppy McWiggle wonders if keeping large amounts of video games around the house is hoarding or just love.
---
A mum in North Carolina listed an NES and five carts on eBay last week for $US9.99. Final winning bid: $US13,105. One of the games in the lot happened to be the ultra-rare Stadium Events, in its original box.
---
Loading page