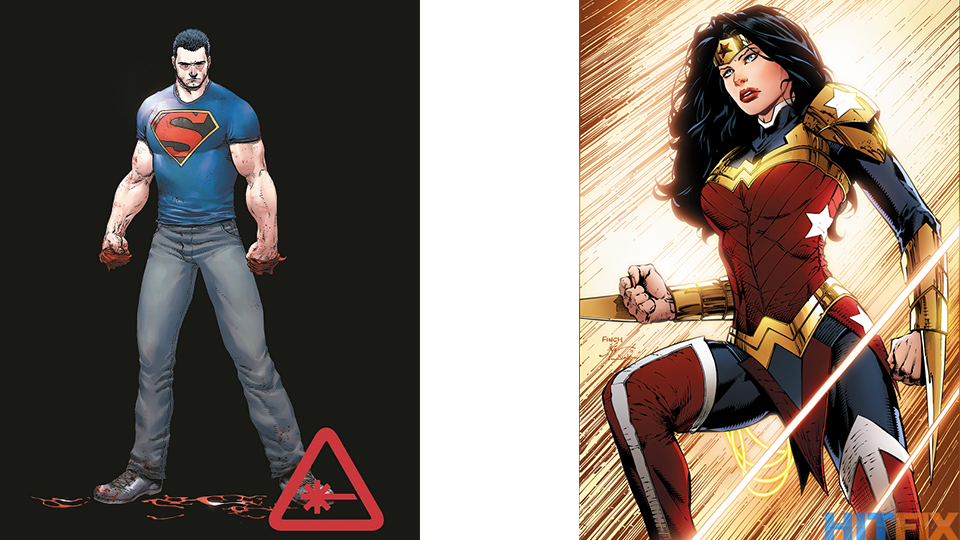 Two of DC's holy trinity are getting radically new looks this year. While costume changes are a familiar element of long-running superhero characters, each re-design speaks to various traits that the companies and creators are trying to emphasise. So, here, it's telling that Wonder Woman's showing far less skin than she generally does in her most familiar looks.
---
Briefly: Still think the Joker might be coming back in Batman: Arkham Knight? Well, in the latest chapter of the tie-in digital comic, the Clown Prince of Crime gets cremated. The folks at DC Comics and sister company Warner Brothers Interactive Entertainment are sure trying their best to convince fans that it won't happen.
---
All you people who cried foul at the end of that brawl where Darth Vader and Batman threw down on the Death Star, this one's for you.
---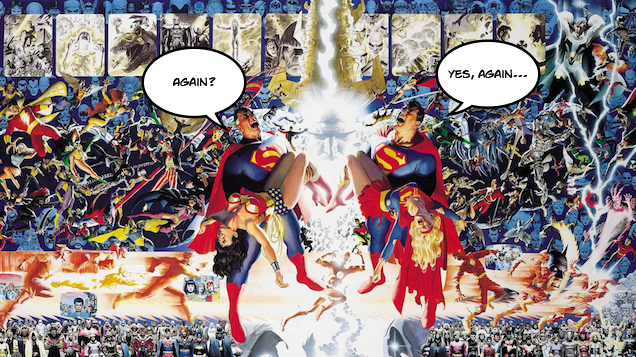 Four years ago, DC Comics killed all of their long-running titles, replacing everything — including their oldest Superman, Batman and Wonder Woman series — with new #1s. This past Friday, they have announced that they're practically doing that again. Big, universe-shuffling change is a constant at DC Comics but it's happening more frequently than ever. Let's look back at the cycles and try and figure out why.
---
Video: Looks like the line-up of Titans live-action series might include Barbara Gordon. The redhead known as both Batgirl and Oracle might be part of the twentysomething Titans TV show, according to a report on Nerdist.
---
Long before the release of Injustice: Gods Among Us, there was supposed to be another fighting game that featured the members of DC Comics' premier superhero team kicking each other's butts. It got cancelled and footage was never seen. Until now.
---