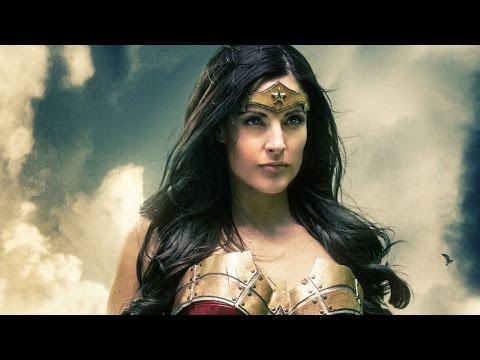 DC Comics has a Holy Trinity, a trio of decades-old world-renown characters that are the publisher's bedrock. In the last 35 years, Superman has had six big-budget movies come out from major studios. Batman's gotten eight. But Wonder Woman hasn't had any. This video shows why the complete lack of onscreen Diana is a goddamn shame.
---
Grab your dictionary and go on some wacky adventures with your fave DC heroes, or make some insane superheroes of your own with the game's editor — the PC community already seems to be having lots of fun with that. Above's the launch trailer, and here you can find our impressions.
---
SPOILERS FOR THE ENDING OF MAN OF STEEL. One of the men responsible for the much-talked-about ending of the latest Superman movie has commented on what happens in the film, saying, "We were pretty sure that was going to be controversial… It's not like we were deluding ourselves, and we weren't just doing it to be cool." And screenwriter David Goyer also has some thoughts on why video game movies tend to be, uh, terrible.
---
No matter how some folks felt about Man of Steel's take on the Superman mythos, there's no denying that the Zack Snyder-directed flick made tons of money. If you're wondering about how this year's other Kal-El-centric entertainment offering performed, it seems like the Injustice: Gods Among Us video game did well enough to excite the suits at parent company Time Warner. And they're planning to dip into the DC Comics catalogue for more video game ideas, too.
---
When it comes to comics crossovers, it seems like big universe changing-events are always in season. Right now, DC and Marvel have major happenings threading across big chunks of their superhero universes, promising changes that readers will never see coming. Is this kind of anyway they can feel fresh anymore?
---
---