---
---
At today's Nintendo Direct, along with a new gameplay trailer, Nintendo has dropped the release date for its new 3DS title, Donkey Kong: Country Returns 3D: May 24 in both Europe and North America. Check out the trailer here.
---
Do you hate spending weekends in the office? Talk to Michael Birken. He spent nearly a year's worth of weekends and holidays at his, filming this ridiculous sticky note stop-motion homage to arcade classics Ms Pac-Man and Donkey Kong.
---
When it comes to things I thought I'd enjoy watching, I'd say that a 'classy' of the world's worst Donkey Kong fan fiction would rank pretty low on the list. But still, I watched this, and I laughed. Frequently.
---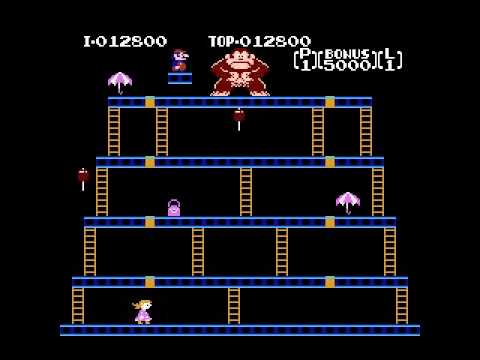 This is pretty sweet. Mike Mika's daughter is three years old, and the two of them play a lot of video games together. "She's played as Peach in Super Mario Bros. 2 and naturally just assumed she could do the same in Donkey Kong," he wrote. When it bummed her out to learn she couldn't play as Pauline, the original damsel Mario rescued from distress, Mike set out to mod the game so she could play as the woman.
---
There was a time when mines and minecarts dominated video games. If a platformer or RPG didn't have a mine stage or a mine-themed dungeon, it wasn't a game. We felt like mines — where actual mining was eschewed in favour of racing around on minecarts — were the most natural things in the world, just as common as forests.
---
It's not that hard to find great pirate-themed video game zones and levels. Gigantic ships, pirate hideouts on mysterious islands (or in space), full of treasure, topped with a Caribbean atmosphere; an ever-returning element of video games that will always be a pleasure to the eye. We've collected some of the most gorgeous and memorable ones.
---