Oh thank goodness. During EA's E3 press conference, the company said that Faith "doesn't need any guns", which prompted a collective sigh of relief so powerful that it nearly levelled the city of Los Angeles. However, there was still doubt. She might not need them, but would guns — perhaps the single worst aspect of the original Mirror's Edge; clunky, unnecessary, at odds with the rest of the game's forward-motion-heavy philosophy — still be around?
---
Today at EA's E3 press conference, we got to meet a guy who goes by "Hoop Gawd". Hoop Gawd demonstrated a new way to make a self-styled custom character in NBA Live 16, and also gave lots of people opportunities to use the words "Hoop God" in complete sentences.
---
Video: Brother battles brother in Star Wars: The Old Republic – Knights of the Fallen Empire, a free expansion pack coming later this year that promises a return to BioWare-style storytelling. Expect epic adventures, a new companion character and a website that says all of this and has since it accidentally leaked over the weekend.
---
This is Unravel, an awesome-looking game that EA — of all companies — is publishing for various platforms.
---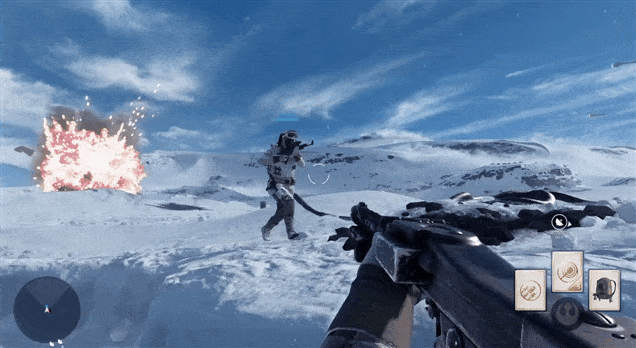 ---
---
---