Loading page
No idea who that guy in the thumbnail is. This new trailer shows a bit more about the new adventure that Garrett will get caught up in, with heavy occult overtones and some glimpses of the environmental puzzles players will have to navigate.
---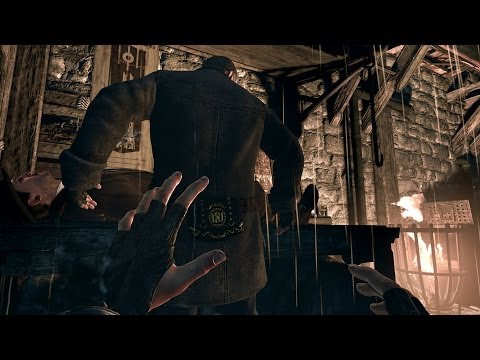 And we're just 10 days away from its 25 February launch. Garrett's trying to make his way back to his hideout during "Lockdown" when, well, opportunities arise, as they usually do.
---
Here's a new Thief trailer that shows the why, how and what you'll be breaking into and sneaking out of. It will be out on February 28 for PC, PS3, PS4, Xbox 360 and Xbox One.
---
Eeehhh, we're a bit uneasy about the new Thief game. But hey, we won't know until we get our hands on the finished product. Until then, here's a story trailer, which given its airing during the VGX should have been just cinematic fluff. So it's nice they also stuck some gameplay in there.
---
Release Date Announcement: We just got word from Square Enix that Thief will release on February 25 of next year. You can watch the new Gamescom trailer released in tandem with the news right here.
---
Ex-Eidos Montreal boss Stephane D'Astous, who left the studio last Friday, has come out firing shots at his former parent company. Eidos Montreal is the development studio behind Deus Ex: Human Revolution and the upcoming Thief reboot. Their parent company, Square Enix, develops games both in Japan and in the west under their Eidos branch.
---
"We didn't ask for this!" came the cry of PC and console fans, angry with the revelation that the next Deus Ex game would be an episodic mobile adventure. They don't want to play it on their phones or tablets. It's a pity, really, because The Fall is nearly every bit the Deus Ex game Human Revolution is.
---
Loading page