Loading page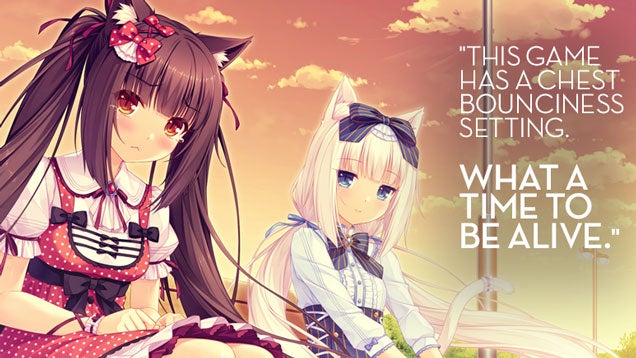 ---
Successfully Kickstarted back in November 2013, HuniePop is one part puzzle role-playing game, one part dating sim with a dash of hentai on the side. Is it strange that the element I'm most excited by is the puzzles?
---
If you've paid any attention to the "Popular New Releases" tab on Steam, you might have noticed that lately, there's been a big influx of anime games on the distribution platform. Featuring 2D babes, these games often let you romance and seduce scantily-clad characters. Warning: this post contains graphic sexual images that are not safe for work.
---
---
Some cosplayers make their own outfits. Others shell out cash for them. Japan's largest cosplay costume emporium is Cospa. And the retailer listed its biggest selling outfits of 2011.
---
When March 11's earthquake shook North-eastern Japan, lives were lost and destroyed. Less importantly, video games ended up delayed and canceled. As the country continues to pull itself from the wreckage, one adult game company is stating that for the time being it cannot go on.
---
Loading page