FIFA is a beautiful representation of the beautiful game, but that all falls apart once you hit the series' sluggish and confusing menu screens.
---
Women won't make an appearance in FIFA 14, despite an insistent campaign of petitions to include them and a summit, last year, that left one organiser with the feeling that it was just a matter of time before women would be included in the world's most popular video game for the world's most popular sport.
---
FIFA, we kid because we love. You are one of the Big Four — the best sports video games each year. But you know the risks of having a real-time physics engine: It means the occasional noggin' knockin' (and salad-tossin') in this anthology of wild moments via Rooster Teeth's Achievement Hunter.
---
The constant progression of annual sport titles has another advantage besides the games getting more and more realistic every year. It creates moments where the players go nuts — suddenly, our ordinary game turns itself into Dragon Ball Z or Super Smash TV. We selected below a few of these from the last few years' FIFA, NHL and NBA titles.
---
---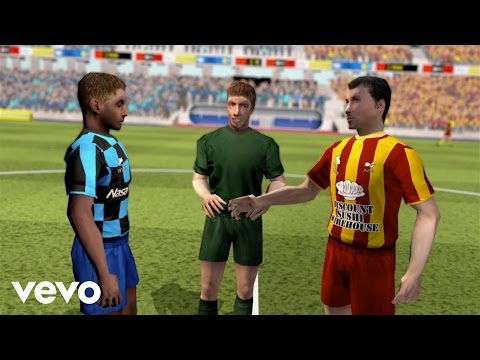 ---
This story is brilliant. As a result of flagrant, offensive tweeting (mainly by Chelsea full-back Ashley Cole) the England soccer team is currently being hit with a new set of regulations and guidelines, which outline how they should be conducting themselves online and in public. One of the rules apparently limits the amount of time players are allowed to spend playing video games, reports the BBC.
---