---
---
A week after it happened, you can now watch the DICE Summit's kick-off talk between Star Trek/Star Wars' J.J. Abrams and Steam/Half-Life 3's Gabe Newell.
---
---
---
Valve boss Gabe Newell spoke at the D.I.C.E. show in Las Vegas today. You can watch the whole thing right here.
---
Gabe Newell, the beloved chief of Valve, has proven many times that he is really kind to fans. So it did not take a long for him to agree to pose for a very special photo this week after giving a talk at the University of Texas. This photo involves one of those notorious horse head masks, and it proves that Gabe Newell, as ever, is a good sport.
---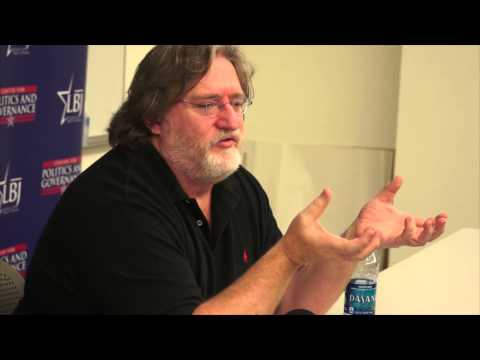 Earlier this week, Valve co-founder Gabe Newell gave a talk at University of Texas at Austin about the business and art of making video games. Today, the school has posted a full video of one of the talks.
---
Most of the talk of Valve's recent excursion into the world of living-room PCs has focused on how their hardware, née the "Steam Box", would compete with gaming consoles like the Xbox 360 and PS3. But Valve co-founder Gabe Newell has another competitor on his mind: Apple.
---