Can you blame Nilin, the protagonist of Capcom's 2013-slated Remember Me? Look at all the crap she has to deal with, from guards chasing her down to helicopters incessantly shooting at her as she scales the sides of buildings. She's annoyed, and for good reason.
---
Pretend (?) you run a gaming company. If you could bring the biggest mobile game there is purchasable in stores, would you do it? If you're the largest game publisher in the world, then it's not such a tough question. Surprise surprise, Activision is publishing Rovio's Angry Birds for the Playstation 3, Xbox 360, and Nintendo 3DS, even though it's free on Android and available for way less on iOS.
---
What if a game let you go inside of the heads of characters and manipulate their memories? A year ago a small Paris-based studio called Dontnod revealed a game called Adrift that let you do just that. Adrift separated itself with the pack with the concept of manipulating, stealing, and even creating memories as a gameplay mechanic. A year later, Dontnod is finishing that creation under Capcom, and it's called Remember Me.
---
Splinter Cell: Blacklist is next year's update of the venerable Tom Clancy series from Ubisoft, promising new weapons and classic method, if not the classic Sam Fisher voice actor. Nonetheless, you can catch 12 minutes slam full of gameplay in this annotated developer video.
---
Army of Two is a polarising franchise. It had the one thing the original developer EA Montreal set out to create: exceptional cooperative gameplay. Everything else, with the exception of the over-the-top bromance comedy between the two private military contractors, fell to the wayside. Now with Dead Space developer Visceral Games at the helm, the franchise is being fine-tuned with a gold and chrome toolkit.
---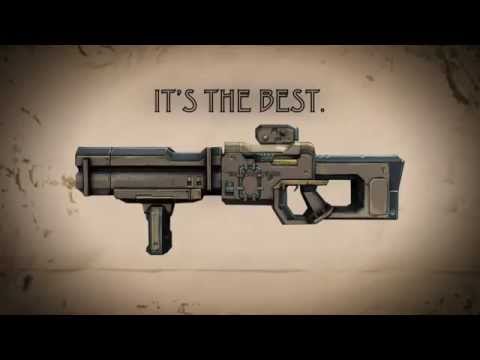 The same week EA pulls links to weapon and gear manufacturers from its Medal of Honor: Warfighter website, the arms crafters (ArmsCrafters — ready in about an hour) of Borderlands 2 get not one but three separate full-blown video ads. Some days it just doesn't pay to be real.
---
Still aching to scratch that FPS itch at school, work, on the bus, or anywhere that isn't home? And not with virtual controls? Sony's handheld Vita, with its twin analogue sticks, should have been the device to scratch that itch. Sadly, though, the handheld has been light on first person shooters even after six months on the market. Activision aims to change that with Call of Duty: Black Ops Declassified, a Vita-only version of the most popular FPS around, Call of Duty. The game was unveiled with a gameplay trailer yesterday at Sony's Gamescom press conference, and I got to see more of it at the show afterward.
---