The blank canvas of creating an original game can be daunting, so relying on a few tried-and-true mechanics or a dependable setting is common. Even then, nailing the perfect environment for the player to experience can be an iterative process, as Arkane Studios found when creating the world of Dishonored.
---
So, Unreal Engine 4 has had its time in the sun, but Epic's not the only company selling its tech to third parties. The following video showcases in-development games using Crytek's CryEngine 3 and while not as insanely detailed as Epic's demo, the variety of titles (and their visuals) is impressive.
---
It's revealing that at first I didn't get the point of this, which is Chris Hecker's rant at Game Developers Conference 2013. So much of the non-stop big budget press conference bull you hear in this business all sounds alike, forcing me into a kind of weird active listening where I'm trying to decode pabulum and empty promises for anything usable in a story.
---
---
Apart from the always-on requirement, Diablo III's most contentious design decision among players was the introduction of the real money and gold auction houses. While it's no doubt helped the company's bottom line, former game director Jay Wilson conceded at this year's GDC that the feature "really hurt the game".
---
Last night, Mojang, the studio that created Minecraft, hosted a big shindig at the Game Developers Conference, dubbed ".party()". There were flashing lights, a Skrillex set, and according to rumours, paid companions in the V.I.P. room. rumours that Minecraft's creator Markus Persson says just aren't true.
---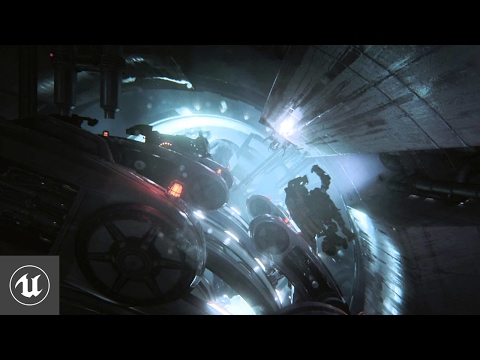 This is a tech demo called Infiltrator that the people at Epic Games have been showing to reporters and developers all week at the Game Developers Conference this week in San Francisco. Is it a game? Or just a way to show off what the Unreal Engine can do for next-gen video game graphics? I'm not sure.
---