The Achievement Hunter crew is back on track with GTA V, and they're really pushing the limits of possible stunts this time.
---
Modders don't wait. They take action. So while everyone else is waiting, waiting, waiting for Rockstar Games to make/announce Grand Theft Auto V for PC, enterprising modders are trying to transform the last official GTA released on PC into GTA V.
---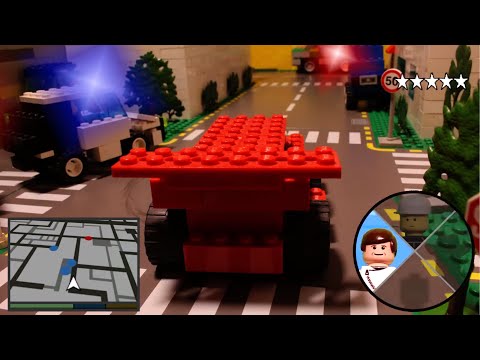 Lego City Undercover was great and all, but there's just something about the contrast between GTA's gritty world and adorable Lego figures that makes me wish a game like this were really happening. One day. One day.
---
Somethingcrappy put together a very slick stop motion action sequence that looks it was ripped from a mission in Grand Theft Auto V. Proof positive that even the GTA franchise would look great Lego-ified!
---
Rockstar's games are no strangers to mystery and intrigue, but some believe there's a puzzle (or five) at the heart of Grand Theft Auto V that's been keeping people guessing for months.
---
The fine YouTubers at GTA Series Videos created a highlight video on Trevor Philips' life in the style of Facebook's 10th anniversary "Look Back" compilation.
---
GTA Cargo: Check out this awesome mid-air cargo plane catch by GTAmissions. Who cares that the stunt jump was failed, really?
---
Last week modders showed Los Santos submerged beneath the sea. This week, they'll show you the opposite. Here is Grand Theft Auto V with the ocean removed, leaving behind an almost otherworldly landscape.
---
Hey, look, more mods for the console versions of Grand Theft Auto V. Unlike the last one, however, this one is a little more practical.
---