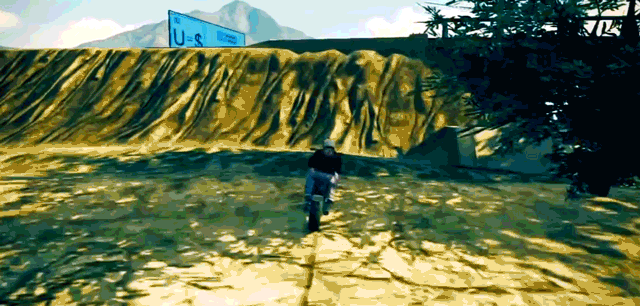 YouTuber RedKeyMon is back with more crazy GTA motorcycle stunts. One in particular stands out — landing his motorcycle on a moving plane.
---
Rockstar's games are no strangers to mystery and intrigue, but some believe there's a puzzle (or five) at the heart of Grand Theft Auto V that's been keeping people guessing for months.
---
Hey, look, more mods for the console versions of Grand Theft Auto V. Unlike the last one, however, this one is a little more practical.
---
Yakuza series producer Toshihiro Nagoshi has previously stated that he hates Grand Theft Auto. You wouldn't think so when he was asked which one of last year's games impressed him the most.
---
As teased earlier in the week, Xbox 360 and PlayStation 3 players can now create and share custom vehicle races and kill everybody matches in Grand Theft Auto V's online playground. Check out the full content of the update over at Rockstar's Newswire.
---
Judging by the comments under Rockstar's news post, most players would prefer an experience boost or news of new and upcoming downloadable content than 50 per cent off hunting rifles and black clothing.
---
Weeks after someone tried to dupe unwitting folks with a bogus app, GTA V's iFruit companion app is out now for Google Play.
---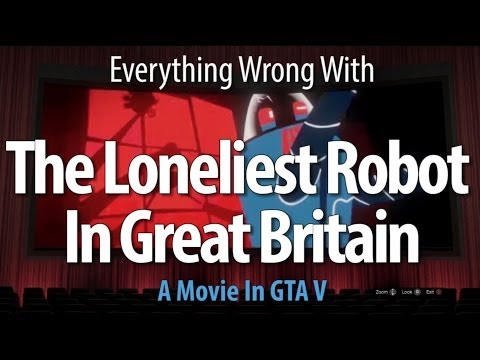 Now playing in Los Santos theatres, The Loneliest Robot in Great Britain is a thrilling (and somewhat NSFW) animated tale of sex, machines and murder. Though the film is only 10 minutes long, Cinema Sins manages to spend two explaining everything it got wrong. Spoilers follow!
---