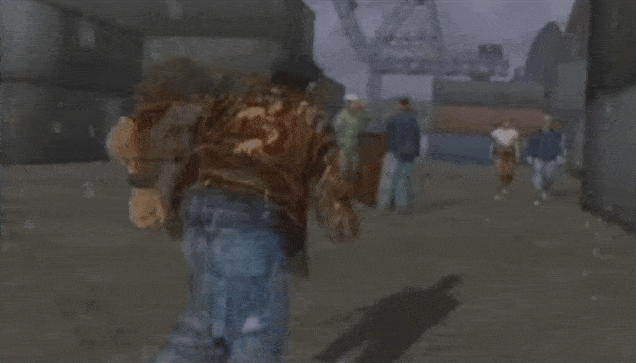 "Press X to not die." It's a gaming cliche at this point, one that many view as a symptom of lazy game design. Quick time events, as they're known, are glorified cut-scenes. Things happen, and we press buttons that don't really match up with the action on screen. They can be pretty bad.
---
Quantic Dream, the studio behind Heavy Rain and Beyond: Two Souls, are about as polarising as a developer gets. Some people hate their games. Some people love them! I'd like to think there's one aspect of their output we can all get behind, though: the way they include some of the world's best animation shorts in their games.
---
I love a game with a cool, interesting main character. But you know what I think I might love even more? A game with multiple cool, interesting main characters. Why not, right? Modern video games are huge! They've got room to spare. I love a hero as much as the next red-blooded American, but it's time to keep expanding.
---
Yu Suzuki and David Cage walk into a room. This isn't the setup of a joke but what ends up being a thoughtful session of comparing notes over the methods of storytelling in Shenmue, Indigo Prophecy and the upcoming Beyond: Two Souls. Take a look.
---
Yesterday at DICE, Heavy Rain and Beyond: Two Souls creator David Cage gave a provocative talk titled "The Peter Pan Syndrome: The Industry That Refused to Grow Up."
---
---
After seeing a lengthy demo of a level from David Cage's new game Beyond: Two Souls, that headline is more or less the best way I can describe it: The sombre, occasionally stilted tone and QTE-style controls of Heavy Rain coupled with the non-corporeal hijinks of Ghost Trick. Starring Ellen Page.
---