The launch trailer for Fuse is sufficiently shooty and explodey. Insomniac's new co-op shooter will be out May 28 for Xbox 360 and PS3.
---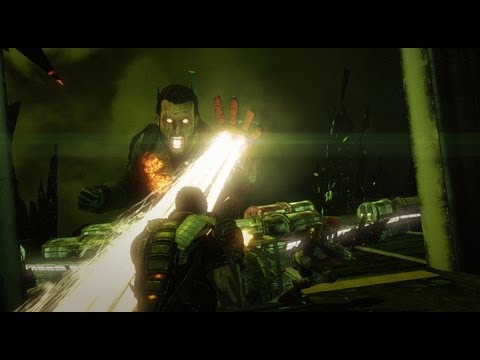 Fuse — the multiplayer shooter that evolved from a more cartoon-styled earlier version called Overstrike — will be getting a demo for PS3 and Xbox 360 on May 7. So, if you want to see if the game will be worth your time, that's your best chance.
---
---
Sometimes when you're picking up a gun in a shooter, you can't wait to get rid of it. The nagging feeling that something better is going to come along persists, and you wind up chasing the weapon of your dreams.
---
Last year, Insomniac Games surprised the gaming world by showing up at EA's E3 2011 press conference with an all-new game called Overstrike. Once the shock of seeing the PS3 stalwart studio outside of a Sony event wore off, the buzz on Overstrike was high, thanks to the developer's trademark sharp humour and trademark weapon design.
---