Artist Seungjin Woo's redesign of Iron Man is rather large and getting into it might require a bit more coordination than doing it with the regular one. You can see the scale of it by looking at the tiny Tony Stark sitting there comfortably.
---
I've been waiting a year for this. (cue the Black Sabbath music) Since the announcement of Hong Kong collectible toy company's ambitious new Movie Masterpiece Diecast line of figures — figures that use actual metal parts — I've spent countless hours oogling over the images of the Iron Man 3 Mark XLII suit. I almost immediately preordered the figure, and now, a year later and after several delays here it finally is. Was it worth the wait?
---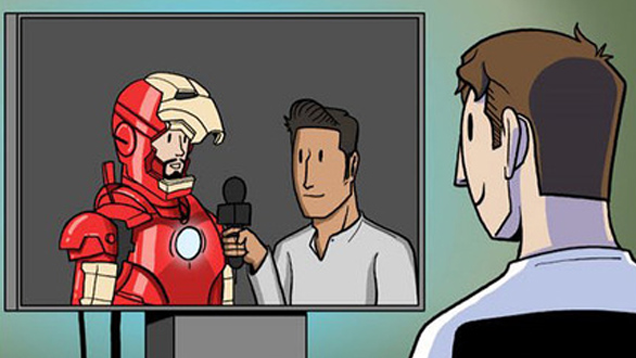 ---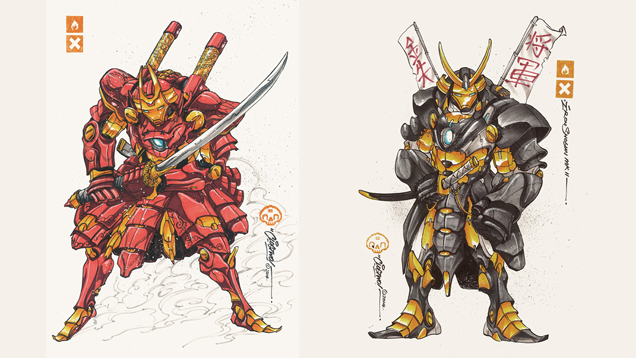 ---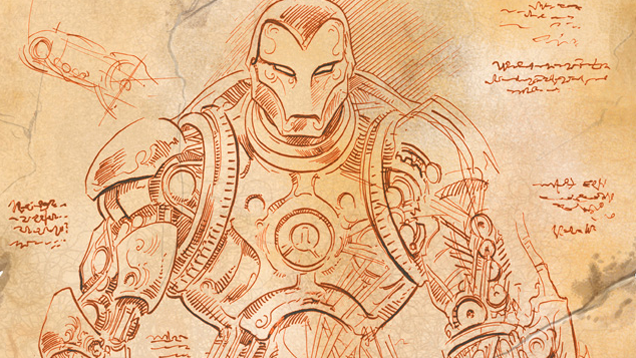 ---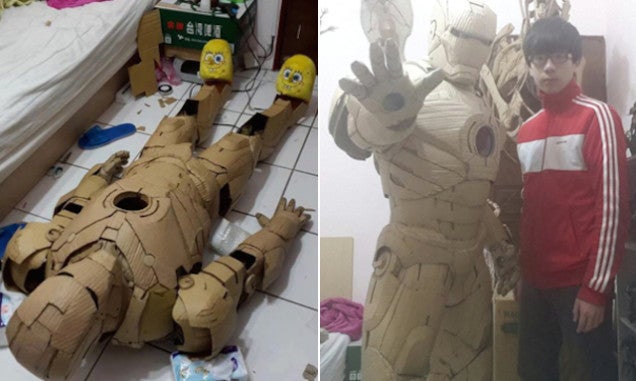 ---
Cardboard. It's the stuff they make boxes out of, though if you need an impromptu TARDIS, it's great for that too. Or, if you're feeling creative, you could make a replica of Iron Man's suit. Sure, it wouldn't stand up to explosions, machinegun fire or a somewhat determined cat, but for those few moments before it started to rain, you'd feel invincible. And then soggy.
---