For ages, Kotaku's Luke Plunkett has taunted me with pictures of Hot Toys figures, the most spectacular sixth-scale, highly-articulated, true-to-life (where applicable) toys available. Now I've gotten my hands on one — the Iron Man Mark XXI Midas Armour sold by Sideshow Collectibles and I may have been better off without.
---
---
---
Earlier this year we interviewed Chinese prop maker Wang Xiao Kang and showed off some of his spectacular works in progress. This time around, Wang's finally ready to show off his finished product, a fully mechanised Iron Man Mark III helmet.
---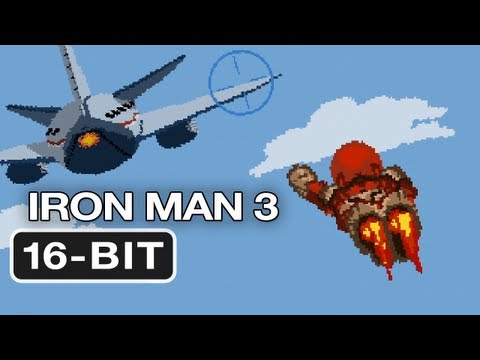 Unfortunately, this montage of scenes from what appears to be a retro Iron Man game aren't real. They're just a thing that started out as an art project by movieclipsTRAILERS, meant to showcase their appreciation of Iron Man, retro games and the 1990s.
---
---