Is the United States government really building Iron Man? Is the president trying to disarm us with one of those "jokes" he loves so much? If I were president of the United States, and I had a secret plan to build Iron Man, this is exactly what I'd do: joke about building Iron Man and then say things like "Ha ha ha. Not really. Maybe. It's classified." Nobody would suspect a thing.
---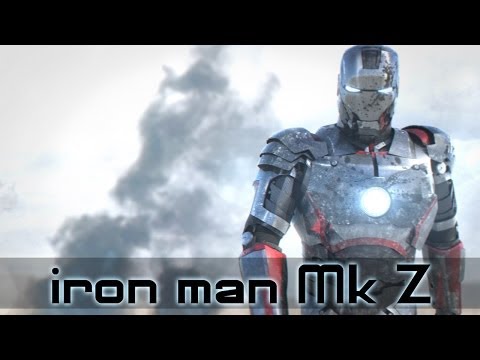 That is some impressive fan-made Iron Man animation, amazingly enough made by just one man, Anthony McGrath, who works as an animator at Sony's Evolution Studio. CG Tony Stark comes under attack from the 10 Rings and deploys his new Mark Z armour.
---
For ages, Kotaku's Luke Plunkett has taunted me with pictures of Hot Toys figures, the most spectacular sixth-scale, highly-articulated, true-to-life (where applicable) toys available. Now I've gotten my hands on one — the Iron Man Mark XXI Midas Armour sold by Sideshow Collectibles and I may have been better off without.
---
---
---
Earlier this year we interviewed Chinese prop maker Wang Xiao Kang and showed off some of his spectacular works in progress. This time around, Wang's finally ready to show off his finished product, a fully mechanised Iron Man Mark III helmet.
---