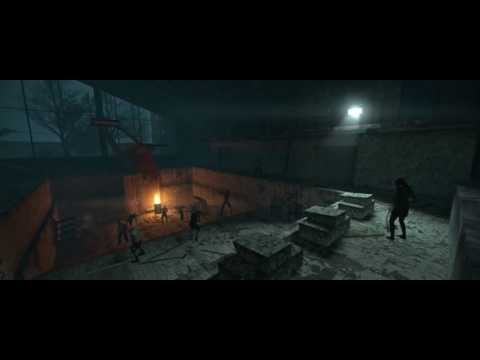 Literally years in the making, Dniepr is a custom campaign for Left 4 Dead that yanks the game out of its American setting and drops it right in the middle of the Ukraine. Including Pripyat, which as STALKER players will know, is the place a certain nuclear reactor blew sky high a few decades back.
---
As revealed last week, two of video games' biggest zombie-centric franchises will be bumping uglies when crossover content for the PC versions of Resident Evil 6 and Left 4 Dead 2 hits in in two weeks. This video shows what it looks like when Coach, Nick, Ellis and Rochelle take on the BOWs of Capcom's global apocalypse, with Special Infected enemies from L4D2 popping in to mix things up.
---
---
---
Some people might tell you that Donkey Kong 64 is an awful game. According to 10-year-old me (my age the last time I played that game), they are wrong. But hopefully everyone can agree that the Donkey Kong rap is fantastic?
---
I'm having the same, recurring nightmare of late. It's one of those stupid ones where something that's normally inane and innocuous becomes unreasonably horrible. Here's what happens: I'm in Pandora, out on a mission — to kill someone, probably — when I notice something. Maybe it's a a box or a locker. And the second that I notice that, everything else fades away: there is only the lootable object.
---
---