A user in the Brickset LEGO enthusiast forum has posted what appears to be promotional materials for a LEGO The Hobbit adaptation, launching some time next year. The image is said to come from the instruction booklet to 2014 The Hobbit sets.
---
---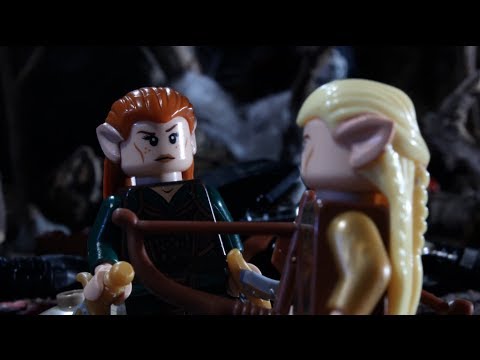 Alas, poor Legolas. All he wanted was to be a happy couple with Freckles Tauriel. But, nope, "brother she's never had". Truly awful.
---
Guess which classic RTS looks fantastic in Lego form: Age of Empires II! Artizan, the creator, intends to recreate as much of the game as possible. You can see his progress here and even support him if you want to. An ambitious project, but it'd be nice to see those larger buildings (and catapults) next to these.
---
Not only did Thorsten Bonsch spend a year of his spare time constructing a gloriously macabre LEGO rendering of Arkham Asylum, he also released an 82-page, step-by-step making-of book that you can download for yourself.
---
In June, we got a teaser trailer. This is a proper trailer. Three minutes long. Three minutes of LEGO movie heaven. I'm not normally the type to get excited by a trailer, indeed I'm usually wary of them, but this just…this just looks like the best. It's everything you'd possibly want in a LEGO movie.
---