Go ahead and guess how this trailer for the upcoming PS4/PS3/WiiU/XboxOne/Xbox360/PC/Vita/3DS game is going to play out. You'll probably guess wrong. Well-played Lego marketing people.
---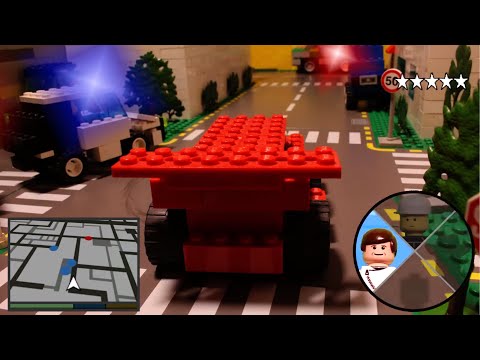 Lego City Undercover was great and all, but there's just something about the contrast between GTA's gritty world and adorable Lego figures that makes me wish a game like this were really happening. One day. One day.
---
Somethingcrappy put together a very slick stop motion action sequence that looks it was ripped from a mission in Grand Theft Auto V. Proof positive that even the GTA franchise would look great Lego-ified!
---
---
---
I was not prepared for The LEGO Movie. No, really, I was not prepared at all. After months of playing the wondrous trailers over and over again, I was so excited about catching an early showing of the film this past weekend in Atlanta that I could barely even dress myself. It's a miracle they let me into the theatre. I even forgot to grab 3D glasses and had to bug the security guy at the back of the theatre for a pair.
---
---