Video: I don't know how I feel about the tone of the recently released Batman V. Superman: Dawn of Justice teaser and the LEGO version isn't helping.
---
LEGO builder Michał Kaźmierczak found the best place for grey LEGO pieces. He built a huge version of the dwarven fortress Erebor from The Hobbit and The Lord of the Rings series.
---
LEGO builder vitreolum recreated pirate wannabe Guybrush Threepwood from the Monkey Island series and his first encounter with Largo LaGrande, the bully of Scabb Island from the second game.
---

Legos have been experiencing something of a renaissance lately. With adults now using their childhood building bricks in more creative ways than ever, it was only a matter of time before somebody decided to bring a portable, customisable, LEGO-based desktop computer into the world.
---
Following up on last year's spectacular Simpsons house set, LEGO returns to Springfield with one of the fictional town's most iconic retail establishments. Your own miniature Kwik-E-Mart franchise can be yours in May for $US200.
---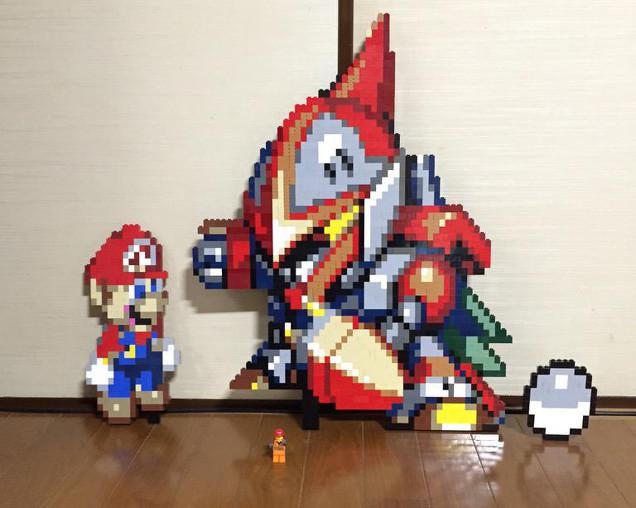 ---