Yokai Watch, Level 5′s popular spirit collecting game, is still going strong, with the game remaining in Japan's video game sales top 10 list for nearly a year. There's no catching lightning in a bottle like with Pokémon, but according to developer Level 5, if you really try, you can get pretty close.
---
"Yokai Watch? WTF is that?" was my first response when I heard about the 3DS game that had Brian ransacking toy stores. Yokai Watch is pretty much a Pokemon style game from Level-5 of Professor Layton fame, where the objective is to collect cute little fairy-like monsters — called Yokai — to battle with.
---
With a sequel for smash Yokai Watch coming out, Nintendo is releasing a special Nintendo 3DS, emblazoned with Yokai Watch character Jibanyan.
---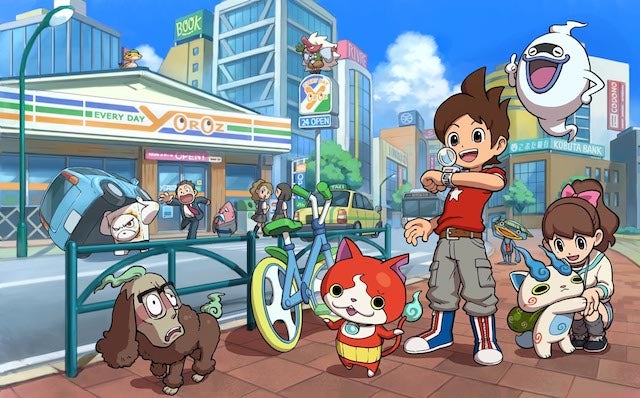 ---
Here's the trailer for Attack of the Friday Monsters, a new game that came out for the 3DS eShop today. It looks kind of amazing — a visual novel set in a sleepy Japanese village where monsters attack once a week.
---