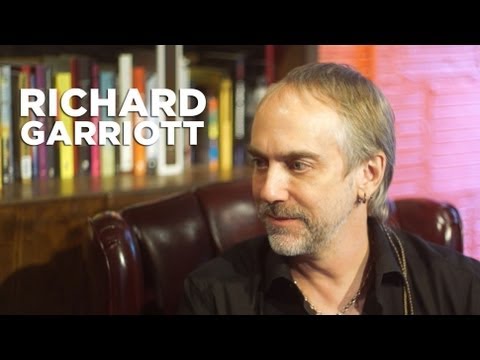 The man known as Lord British has been from video games a long time. Yeah, he's had the whole space travel thing going on. And there was a messy bit of business where he got half a million dollars stolen from him to by fancy magician paraphernalia. But it seemed really weird that Richard Garriott — an iconic creator responsible for the super-successful Ultima series — was staying awaying from video games for so long.
---
After the collapse of the MMO Tabula Rasa, Richard Garriott, otherwise known as Lord British, disappeared from the triple-A world. He started a mobile-focused company called Portalarium and other than the ambitiously named "Ultimate RPG", we haven't heard much from one of gaming's legendary figures… until now.
---
Richard Garriott, shown above brushing his teeth in zero gravity, helped birth the world-conquering MMO genre. The success of his early Ultima games make him enough money to essentially rent a rocket to go into outer space. But, smart and rich as he is, the man known as Lord British can still get oodles of cash swindled from him. And, between 2009 and 2011, that appears to be exactly what happened to Garriott, to the tune of $US561,927.
---
What does one do after inventing one of the first virtual worlds ever to exist online? If you're Richard Garriott, you try to leave Earth behind altogether, for a little while anyway. Lots of gamers know about Garriott's quest to escape the bounds of Earth's gravity via private space travel. What some may not know is the reason the man known as Lord British wants to do it so badly.
---
Earlier this month, we heard that Richard Garriot — son of an astronaut and granddaddy of science fiction/fantasy games like the Ultima series — would officiate a wedding in zero gravity.
---