Middle-earth is spilling over into New Zealand. Again. Air New Zealand is back with another excellent Middle-earth-themed commercial, showing a day in the life of an airport where people get busted for smuggling mithril gear, dragons selfishly occupy hangars with all their gold, and elven employees are routinely discriminated against for their looks.
---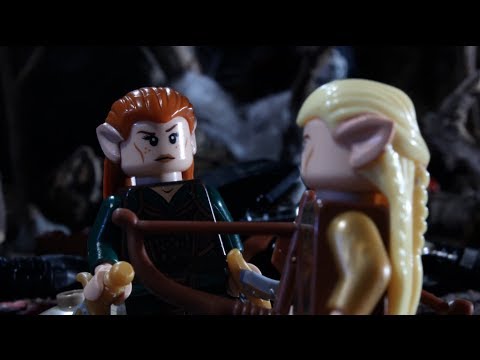 Alas, poor Legolas. All he wanted was to be a happy couple with Freckles Tauriel. But, nope, "brother she's never had". Truly awful.
---
---
Roger Kupelian is a veteran of the movie and comics business, where he's done background paintings on projects like the Lord of the Rings trilogy, X-Men, Pirates of the Caribbean and Space Jam. One of his latest gigs, though, was a Call of Duty commercial, and he also did matte paintings for the Final Fantasy movie.
---
You might think Lord of the Rings' Elvish, Star Trek's Klingon and Game of Thrones' Dothraki are all just collections of silly words, but nope. They're actual, real languages, no different from English, Spanish or Japanese.
---
No? OK. At the very least, the Brotherhood Workshop is here to fill the void. This is their latest work: a LEGO-reimagining of the Desolation of Smaug trailer.
---
---
---
After listening to this week's episode of This American Life on software patents, I was curious to investigate patents within the gaming sphere. Although we routinely hear about console manufacturers' patents, patents from publishers are a less frequent source for headlines.
---