Jaws were on the floor when Square Enix showed the three minute Agni's Philosophy demo earlier this year in Los Angeles. They were on the floor this weekend when Square Enix once again showed off the tech. To dazzle like that takes time. A lot of time.
---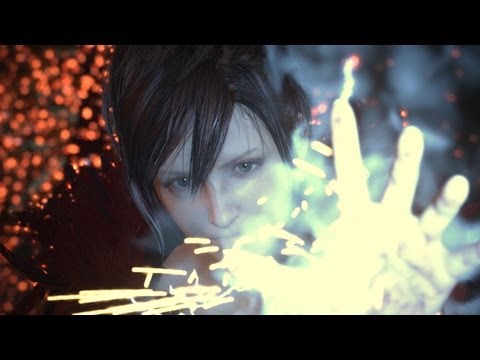 This last Friday and Saturday in Tokyo, Square Enix held their 2012 Open Conference. While there was some talk about the relaunch of Final Fantasy XIV, the majority of the two-day event focused on Agni's Philosophy: Final Fantasy. Agni's Philosophy is the real-time tech demo of Square's new Luminous Engine that was first presented at E3 2012. The big draw of this video is that none of it is pre-rendered — none of it is a recorded FMV. Instead, everything is being done in real time by the Luminous Engine. While I thought I understood exactly what that meant, it wasn't until I spent the better part of two days up close and personal with the Luminous Engine that I came to understand how amazing it really is.
---
Square Enix, the folks behind Final Fantasy, are working on a new game engine. And hot damn, it looks fantastic.
---
---
Unreal 4 better watch its back. Square Enix pulled off what may be E3′s biggest surprise tonight when they unveiled an incredible real-time demo of their new Luminous Studio engine. I shot video of the reel as it was first shown and you can see that the after-hours crowd took in the whole four-minute-plus demo in silent awe.
---