---
'Fess up, Mass Effect players: it was a big deal figuring out what your Shepard's casual outfit was going to be, wasn't it? Do you go with the fatigues/cargo pants look or the tunic-looking top? Yeah, that tunic always looked… weird. Honestly, a new limited-edition wave of Mass Effect outfits from Black Milk is a lot more stylish.
---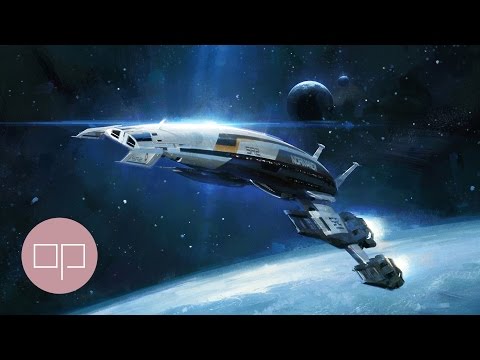 The Normandy SR2, Shepard & Co.'s ship from Mass Effect 2, couldn't get a better memento as far as I'm concerned. YouTuber ultrabrilliant's amazing clip is the latest one in his series celebrating beautiful game worlds.
---
---
Black Milk has been making great geek-related clothing for an age. Nary a day goes by when I don't see a girl on my Facebook feed regretting the hundreds of dollars she spent on its weirdly addictive online store. After releasing a line of Gameboy swimsuits, Black Milk is about to release a line of Mass Effect related clothing. I'm hardly qualified to judge these things (I mostly wear underpants and that's it) but it looks cool to me!
---
I have a terrible confession to make, I never got very far in Mass Effect. It's not because I dislike the game, it's the time I'd have to put in to get anywhere near completion.
---