The MSX might be gone, but its fans still live on. And a group of them in South Korea decided to launch their own MSX machine. This is it.
---
This video gives us a glimpse into Metal Gear Rising: Revengance's latest DLC pack, which stars the cuddly and dangerous LQ-84i, aka Bladewolf. OK, maybe not cuddly, but just look at him touching noses with that cat. I mean come on.
---
I've seen some fantastic Metal Gear cosplay in my time, but boy, I've never seen something that, from head to toe, looks this good.
---
We often look back fondly on the games of yesterday, especially when it comes to the purity of their design. In the days before DLC, before always-online, before microtransactions, they were things that you bought, once, they were complete, and you could enjoy the entire experience.
---
As rumoured a few days ago, a new pack of Metal Gear Solid games is coming to PS3 this June. Not to be confused with the one that came out a year and a half ago.
---
It's time to talk about cherry blossoms. And how they relate to downloadable content. Cherry blossoms are just starting to bloom here in New York. Coincidentally, the Jetstream Sam DLC for Metal Gear Rising: Revengeance was recently released, too, and it lets you play as one of the game's villains in a standalone campaign.
---
I'm not the world's biggest Metal Gear fan, but I can definitely appreciate a good action figure, especially one with a sense of humour. Like this 25th anniversary piece.
---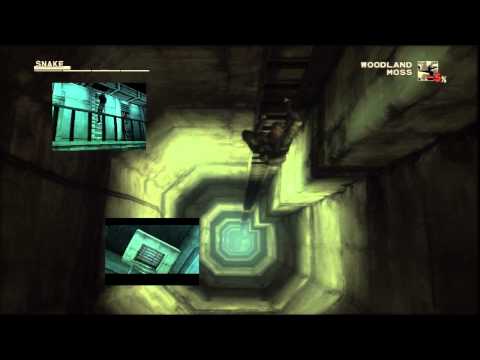 You may previously have thought this was the most boring thing in Metal Gear history. A ladder that seemingly goes on forever. A test of your patience and nerves.
---
The Fox Engine. You've heard about it. You've seen the PR. We know it's going to be the game engine for The Phantom Pain. So what's it all about? Metal Gear creator Hideo Kojima, in a recent tweet, revealed the concept of the Fox Engine, his thoughts on games, and reminded people that he is a conceptual visionary.
---
This is Ludvig Forssell. He might look more familiar when he's covered with bandages and pretending to be a Swedish game designer named Joakim Mogren.
---