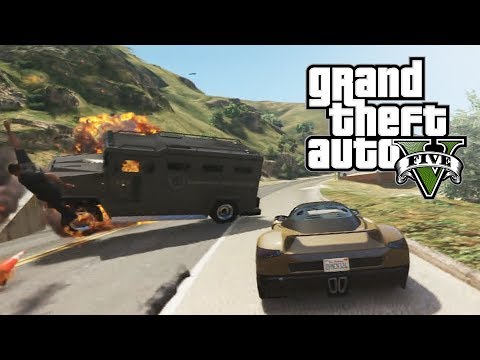 While Grand Theft Auto Online's creator tools are still fresh out of the package, players like rechyyy — the YouTuber behind one of the best GTA V chase videos — are already filling up their custom maps with ramps, police vehicles and rockets.
---
---
Microsoft announced this morning that it has sold two million shiny new Xbox Ones. If your immediate reaction, dear Kotaku reader, is to say something about the PS4, please stop.
---
Maybe you got an Xbox One and your fingers are mourning the loss of the Xbox 360 controllers. They need not grieve any longer. Modders have made it possible to use Microsoft's last-gen controller — or the one that comes with the competing PS4 — with the brand-spanking-new Xbox One. Via Eurogamer comes word of an update to the CronusMax mod — which enables cross-platform peripheral support on a variety of systems — that lets it work with the Xbox One. This latest update comes from the Team Xecuter mod collective. The video above demonstrates CronusMax mod in action, showing Killer Instinct being played with a DualShock 4 and a 360 controller and a few other peripherals. You'll also see Call of Duty: Ghosts being played with a mouse and keyboard set-up.
---
---
Poor Peter Clatworthy — the guy who paid £450 ($735) for a picture of an Xbox One — has been the butt of many an internet joke. This video, while verging a bit on the mean side, is one of the best.
---
---
---