Nobody expected Telltale to announce a "narrative driven" take on Minecraft this morning. Thing is, while seemingly everyone loves playing Minecraft, nobody is playing the game because of the story. That's exactly what's causing the partnership between Telltale and Minecraft to look like it's coming from left field.
---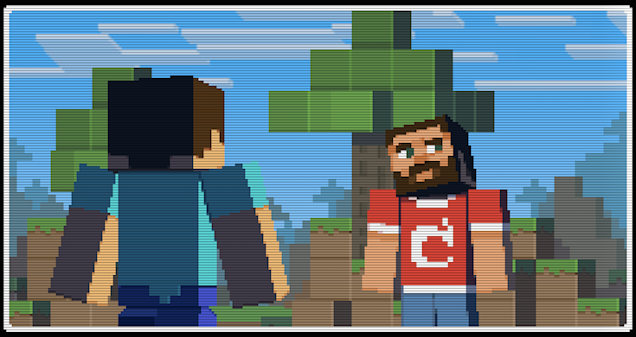 ---
You know what? I'm not even surprised any more. Never mind a word processor, you could build food processor in Minecraft — not a virtual one, a real food processor that processes real food and I'd be like, "that makes sense, what took them so long?"
---
Dayshot: A metaphor for the struggle of the common man, or perhaps a reference to the mythical tale of Sisyphus? Nah. YouTuber BetaTheData's machine is merely a tribute to a skit found in the 2012 clip Bite-Sized Minecraft, itself likely a variation on your average Useless Box. 15-second video with a humorous ending below.
---
Dayshot: This is the Dungeon Heart and the treasury from a Minecraft recreation of a whole Dungeon Keeper 2 map. It was built by YouTuber spumwack in survival mode, which means he gathered all the materials by hand. Nicely done!
---
The build was created by Microsoft Sweden's event manager, Daniel Steinholtz — and after finishing the map itself, he even took it upon himself to conduct a little virtual tour.
---