When it comes to shooters, Monolith had a good run — Blood, FEAR, Shogo, Condemned… just to name a few. Then there's No One Lives Forever with its compelling protagonist Cate Archer. So, uh, why haven't we seen a reboot, or even a re-release of the original games? It might be because no one's sure who owns the IP.
---
Upcoming tactical role-playing game Project X Zone is headed to the 3DS. Here's the game's latest trailer, which is sixteen minutes long. Pour yourself a cup of coffee and soak up the latest gameplay footage.
---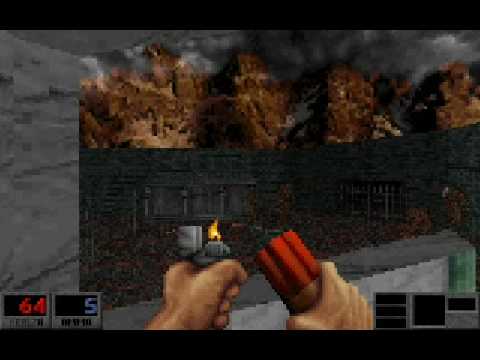 Ah… there's nothing quite like setting bad guys on fire with a flare gun or dual-wielding double-barrelled shotguns. These were regular activities in the 1997 DOS shooter Blood, created by Monolith Productions and built on Ken Silverman's BUILD engine — the same tech behind Dukem Nukem 3D. A forum post by former Monolith CEO Jason "Jace" Hall suggests the studio co-founder wants to bring out a free, enhanced version of the original game.
---
Monolith's console-based MOBA Middle-Earth game would be nothing if it weren't for the ol' double-G team.
---
A few months back, the Monolith-developed shooter offered a wacky if inconsistent take on criminals and crusaders in Batman's hometown. Gotham City Impostors imagined what ordinary folks who idolised the Dark Knight and the Clown Prince of Crime would do if let loose in all-out gunfights.
---
Xenoblade Chronicles taught me an important lesson: Never trust the Internet.
You see, for the past few months, everybody everywhere on the web has been hyping the hell out of Monolith Soft's new Wii role-playing game, which publisher Nintendo will release in the United States this Friday (though it's been out in Europe for almost a year, and in Japan for close to two).
---
Batman's had lots of sidekicks over the years. Imps from other dimensions, mask-wearing dogs and his own kill-crazy offspring have leapt from the shadows with the DC Comics superhero. He's trained them, scolded them and in case of Ace the Bat-hound, probably picked up their poop while out on patrol. But there's been a tacit Bat-approval for all of those partners.
---