The new Star Trek movie isn't a terrible film. Star Trek Into Darkness has some bravura action scenes, and some brilliant comic bits. But it's also aggressively, tragically stupid. It's not even a great popcorn film, because it fails to deliver on its own promises. And it's not half as good as J.J. Abrams' first Star Trek.
---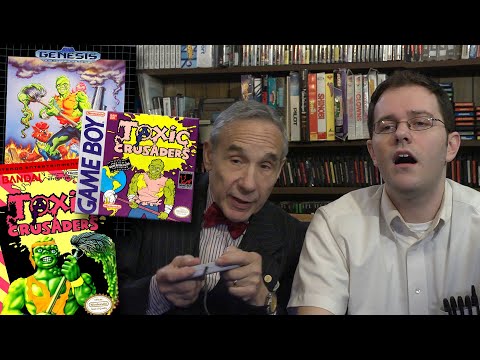 Here's a treat. Popular YouTube gamer The Angry Video Game Nerd managed to sit down and play games with the one and only Lloyd Kaufman, co-founder of Troma and the director of classics like Toxic Avengers.
---
James McTeigue must be an interesting man to talk video games with, seeing as he's had experience both directing movies (V For Vendetta) and working in the games business. So it's nice reading this interview with him on GI.biz, where amongst talk of video game movies and video games based on movies, he offers a tip for the game developers of the world.
---
Iron Man 3 is a big budget Hollywood production. What do you do when you want to recreate the movie's trailer and don't want to spend hundreds of millions of dollars? Something like this, I guess.
---
Sony recently announced that it has hired MOFILM — a community that holds regular contests meant to "inspire" filmmakers — to crowdsource its advertisement efforts. Which is great! Because MOFILM's Barcelona 2013 contest churned out some really dramatic films.
---
To celebrate the release of Star Trek Into Darkness at the movies on May 9 — Kotaku has a killer prize pack up for grabs. One reader will win a custom-made Star Trek-themed leather gaming chair (with built in speakers and sub woofer!) plus an XBox 360 and Star Trek The Video Game (in stores April 26 on PC, 360 and PS3). Play as two of the greatest sci-fi heroes ever — Kirk and Spock — in a completely original co-op that expands the Trek universe even further. Here's how to enter…
---
Yeah yeah, Ratchet & Clank is getting a movie. Good news for fans of the series, but more exciting for me is word that as part of the same deal, 2007 brawler Heavenly Sword is getting a movie made as well.
---
Phase two of Marvel's plan to take over the cinematic universe is truly underway. Iron Man 3 hits Aussie screens tomorrow, and now the first trailer for October's Thor sequel has arrived. And it looks like Natalie Portman is having a pretty rough day…
---