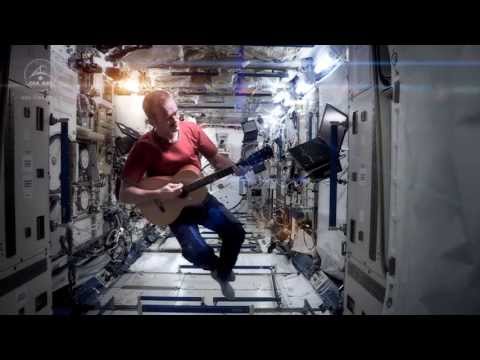 Tomorrow, Commander Chris Hadfield bids farewell to the International Space Station, meaning we won't get our usual dose of his tweets and videos sent from space. But he's signing off with a little David Bowie.
---
There's a first time for everything. And once something is pioneered, others move in and make it theirs. But is that a rip off? One band seems to say so.
---
Video game soundtracks have been around for more than three decades, if you count back to the doomp-doomp of Space Invaders. This mashup video, created by Ithaca Audio, folds in bits of audio from Tetris, Street Fighter and Sonic next to tracks by David Bowie, Michael Jackson and the old-school Doctor Who theme.
---
Violinist Lindsey Stirling has a whole bunch of YouTube videos in which she "rocks out" on her violin. She does that on her latest video, but this time she's dressed as Link and playing Zelda music.
---
There are no post-production effects added to this video, everything, happening on singer Olga Bell's face is happening in real time, we're told.
---
If your favourite part of Tron: Legacy was the bar scene, then this insane pop song from Albanian star Aurela Gaçe is for you. Called Ca$h, the music vid is set in the Eurotrash Tron universe (watch and you'll see what I mean), and the sound is pure Italo Disco retro.
---
Inspired by the 8-bit era of gaming, artist and animator Mike Scott created this astounding pixel music video for South African band Goldfish's song "We Come Together", riddled with references to classic video games. How many can you spot?
---
My favourite video game rap song of all time is "The Video Game Song" by Sole and Alias. It's getting a little old, though, so Sole is back with a new game-heavy track, called "The Deadliest Game", and it's great.
---