The new Nintendo Direct Mini isn't about the Wii Mini. It's about new/old New Super Mario Bros. 2 levels that are temporarily free on the Nintendo 3DS. Not too confusing, right?
---
It's been a dream of mine since childhood. Shigeru Miyamoto walks up to me, smiling. He says, "Mark, for all your hard work, here is a dollar for every coin you've ever collected whilst playing Mario". Then we hold hands, skip through fields of barley for a while, have a picnic and then I wake up. BUT WHAT IF THE DREAM COULD COME TRUE. Kinda.
---
In their announcement in the October 25th Nintendo Direct stream, Nintendo has announced the release of 2 new packs for New Super Mario Bros 2
---
The road to one million coins in New Super Mario Bros. 2 can be daunting. Maybe you've given up by now. Well it's time to get back on track, champ. Let Kotaku reader Slider show you how to earn 30,000 coins in two minutes all without leaving your couch. (Sorry about the video quality.)
---
---
---
It's one of those eternal debates — Super Mario World or Super Mario Bros. 3? Personally I fall on the side of Super Mario World, but recent New Super Mario Bros. games seem to be using the SMB3 template, ignoring the thing that made SMW so interesting. Today on Objection myself and Daniel Vuckovic from Vooks discuss Mario. Should Nintendo lay off the Super Mario Bros. 3 homage and move on?
---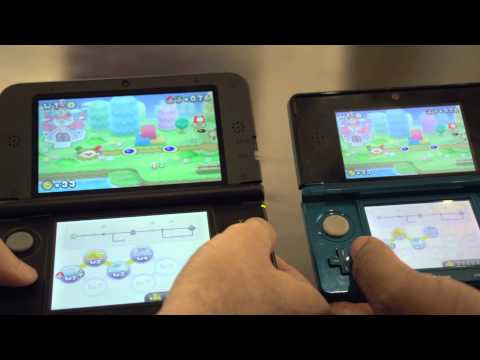 We've got two copies of New Super Mario Bros. 2 in the office, and we've got an original 3DS and the new 3DS XL. The XL's screens are advertised as being 90 per cent bigger than the screen on the regular 3DS. Numbers are nice, but wouldn't you rather just see the same game running on each unit? That's what we've got for you right here.
---