---
Video: This song is for anyone who has made a beeline for the video game section of their local retailer and cursed loudly at empty shelves. Musical comedy group Hot Chocolate Party apply their lyrical mastery to the Amiibo phenomenon, singing the praises of immobile plastic married to computer chips, at least until they try to go buy one for themselves.
---
You made it to the end of another weekend! Your mother and I are proud of you. And so are all of these Super Smash Bros. characters, who will now clap "realistically" at you for five minutes. Just watch (with sound on). It's as great as it is dumb.
---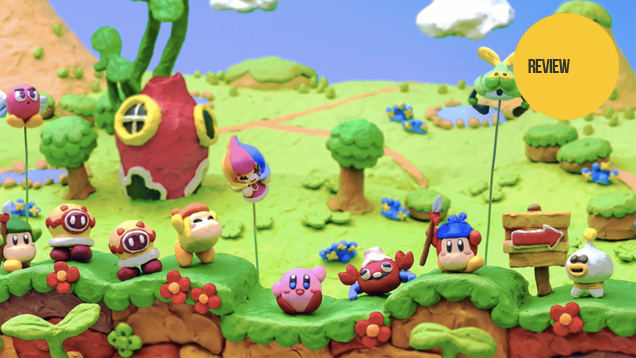 Kirby And The Rainbow Curse is a good game with a weird problem. If you play it, you most likely won't be able to appreciate its graphics. This isn't because The Rainbow Curse's claymation-style graphics are too beautiful for your primitive senses to comprehend. No, you probably would look at this game and think it's beautiful.
---
Yesterday we posted some really gorgeous footage of Super Mario Sunshine running at 1080p/60 frames per second through emulators. It looked gorgeous. Today I stumbled across similar footage for Super Mario Galaxy. Here's what I need Nintendo to be working on right now: a Super Mario All-Stars style package for all 3D Marios for the Wii U. I would buy that in a second.
---