It's no secret that female armour in games can sometimes be ridiculous and unrealistic. The Repair Her armour Tumblr recently put together a list of thirteen types of ridiculous female armour you come to expect in MMORPGs — the commentary being less serious than it is for fun.
---
When I picked up Senran Kagura Shinovi Versus: The Girls' Proof for my Vita, I was filled with existential dread. I knew very little about the game itself going in, but after watching the anime based on this game series in preparation for my playthrough, I was more than a little worried. For the most part, sexual fan service in games and anime doesn't bother me. Warning: NSFW images ahead.
---
In the past, the Senran Kagura series of games have been brawlers exclusive to the 3DS. But the newest iteration on the PlayStation Vita makes the game play more like Dissidia: Final Fantasy than an old school brawler or its 3DS cousins.
---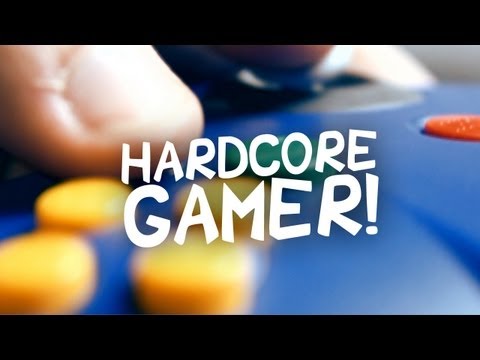 Well, now. this video gets a big ole George Takei "Oh my …" It's just someone doing suggestive things to a Nintendo 64 controller, is that NSFW? Well, yeah, because I'd probably get arrested for showing it to a minor.
---
In celebration of Surgeon Simulator 2013 and the indie sensation that it has become: the most disgusting cake you have ever wanted to eat. Mmmm disgustlicious. Uncensored image follows.
---
Obliterate what you once thought of the Ninja Turtles by watching this gross, NSFW exploration of what 'scientifically accurate Ninja Turtles' would be like. Truly, Animation Domination High Def has a twisted mind. I had no idea real turtles were so… unpleasant.
---
It's become the worst kind of video game cliché: Some horrible crime gets committed and a group of fools somewhere hacks out a playable turd designed to get people clutching their pearls or snickering at their juvenile lack of empathy. Most recently, there was a Doom-style knockoff after former LAPD officer Christopher Dorner went on a killing spree in February. And now the Boston Marathon bombing gets similar treatment.
---
In Taiwan, Iron Man 3 isn't the only superhero movie debuting in coming weeks. There's another one. HK: Hentai Kamen is opening soon in Taiwan. This is why, according to Wow! News, internet users in Taiwan have whipped up this unforgettable Iron Man 3 and HK collaboration by combining movie posters as a gesture of… support. I think.
---