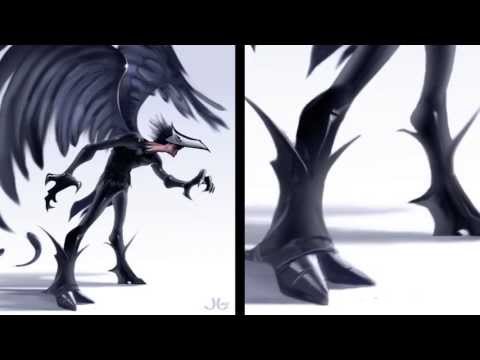 There's no gameplay in this video for The Silent Enemy, the new game being made by the creators of Papo & Yo. But, as you watch the various staffers of Minority Media face the camera or talk about their roles in the game, you realise that there's a good reason that gameplay takes a backseat.
---
Staring today, millions more people will be able to play my favourite game of 2012. Papo & Yo — the semiautobiographical magical realism adventure that explores life with an abusive, addicted parent — comes out for PC today, after months as a PS3 exclusive.
---
Papo & Yo did something that too few games manage to do: it let me step into the life of another, actual-living-breathing person. And once I did that, I played through an experience that showed me how that person got through a painful relationship and was left with a lesson that I too could pick and use if I needed it.
---
Warning: This video contains minor spoilers. It's a rare thing to find a game you truly love and rarer still to find one that moves you emotionally. For me, Papo & Yo was that kind of game and even though it was marred by technical problems at launch, it severely impacted me and forced me to ask difficult questions of myself.
---
---
I've been tracking the process of Papo & Yo for a while now (despite the fact that I constantly spell it Papa & Yo by mistake). It's eking pretty close to release now (August 14 on PSN) so I guess that means its time for the Live-Action trailer, right? Yep, despite the fact that, for the most part, only super expensive 'AAA' games receive that kind of treatment, Papo & Yo has a trailer with plenty of live action sequences. It's pretty good.
---