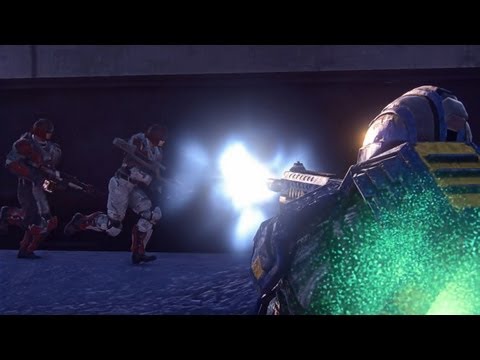 The whole point of Planetside 2 is that it's a big shooter. Even by Battlefield or ArmA II standards, it's enormous. Big maps, even bigger battles. To give you an idea of just how big, take a look at this amazing video.
---
While the large-scale premise is interesting, I just haven't been that keen on Planetside 2. Not sure why. Might have something to do with the garish art design. Whatever, I just have not been feeling it!
---
Premiering live today at the 2012 China Digital Entertainment Expo & Conference, PlanetSide 2's 'Death is No Excuse' CGI trailer takes the spirit of Sony Online Entertainment's upcoming massively multiplayer online first-person shooter and dresses it up in a fancy coat of blood-splattered CGI. If only the game were so pretty.
---
Why do I want more PC gamers to get excited upcoming massively-multiplayer first-person shooter PlanetSide 2? Am I a masochist? Am I in the pocket of Sony Online Entertainment, bribed by all of that cash they made on The Agency? No, the answer is much simpler than that: I want to kill you all.
After my hands-on time with the game at E3 2012, I want to play it, and in order for me to play it, other people will be needed to run in front of my rifle sights at regular intervals. Just pop into the game, find me in one of the sprawling battlefields, and just, I don't know… run in circles or something.
So, in order to help generate cannon fodder interest in PlanetSide 2, I offer you the entire E3 2012 video presentation, released earlier this week by the people that ruined EverQuest 2 by not including a real Bard class. It covers all the bases I may have missed during my hands-on, including the mobile app that'll keep players hovering over the battlefields all day long, watching my kill count rise as our beloved minions' conga line passes through my flame thrower's emissions.
---
The original massively multiplayer online FPS, PlanetSide, promised competitive first-person shooting on a massive scale. It got the scale right, but tech limitations made for gameplay that was a pale shadow of its more traditional shooter counterparts. With PlanetSide 2 technology has finally caught up to Sony Online Entertainment's ambition.
---
The original Planetside was perhaps a little ahead of its time. A massively multiplayer FPS in a time when broadband was still finding its feet. Even so, it was magnificent by way of its ambition alone and as lag-stricken as it was (at least, for Australian players), I still remember it fondly — nothing quite beats carrying a pair of rocklet rifles and blowing the crap out of heavily-armed MAX.
---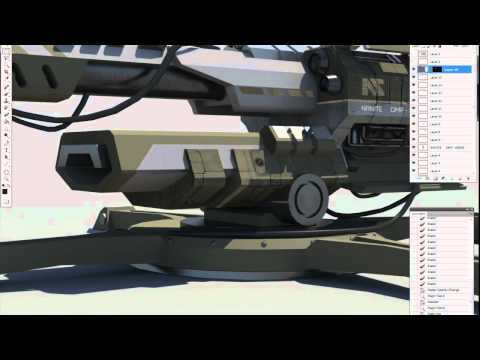 Well, almost scratch. The designer starts off with the basic shapes but, from there, you'll see it go from shaded blobs to coherent blocks, then to polygons before finally being finished off with all the small details. I can say, from experience, it's pretty much exactly how artists go about creating in-game 3D assets.
---